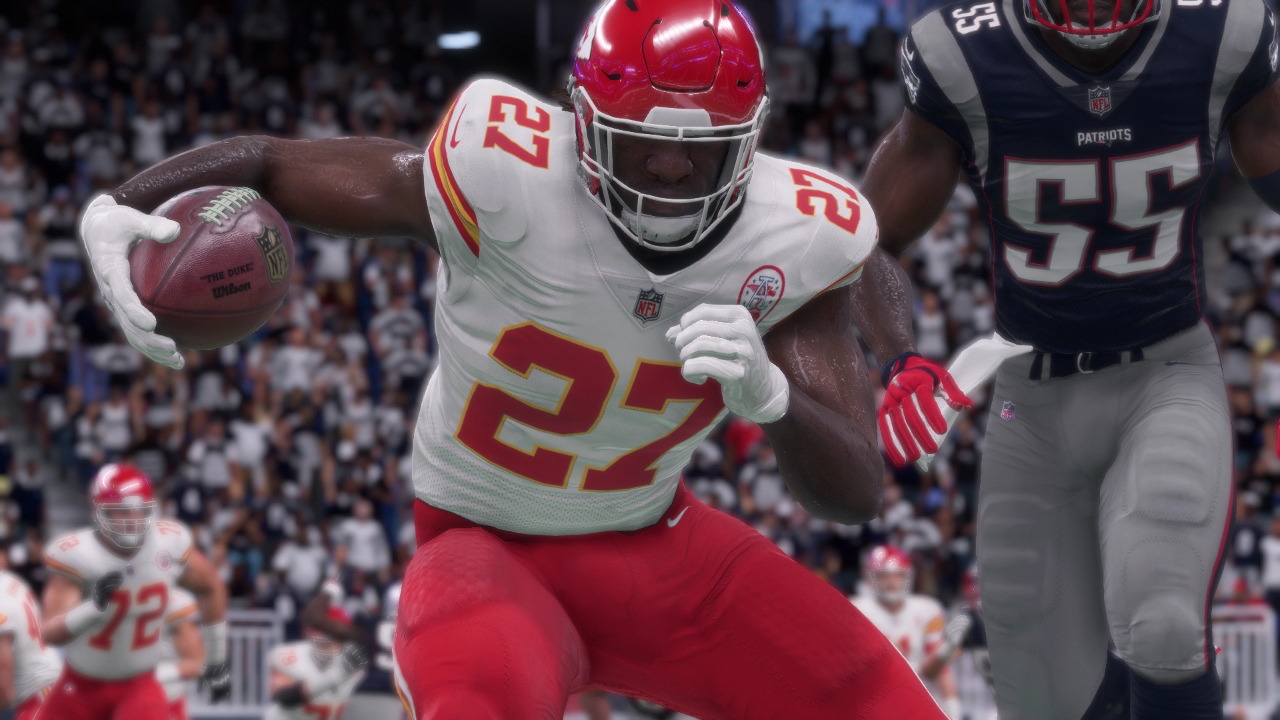 The first roster update to reflect regular season performance is now available to download in Madden NFL 18. The updates this season won't only matter to those playing online or starting a new Franchise as they'll also be applied to each week's scheduled games with Play Now LIVE.
Skill position players will naturally be at an advantage early in the season getting identified for upgrades, but they're also the ones most exposed to potential downgrades. Among the winners for the update are Kareem Hunt (+2 to 77), Dalvin Cook (+2 to 82), Mike Daniels (+2 to 92), Calais Campbell (+1 to 92), Sam Bradford (+1 to 84), and Alex Smith (+1 to 82). Heading down are Andy Dalton (-1 to 83), Eddie Lacy (-3 to 79), and Kirk Cousins (-1 to 84).
Other notable movers will be noted when the full details are released.