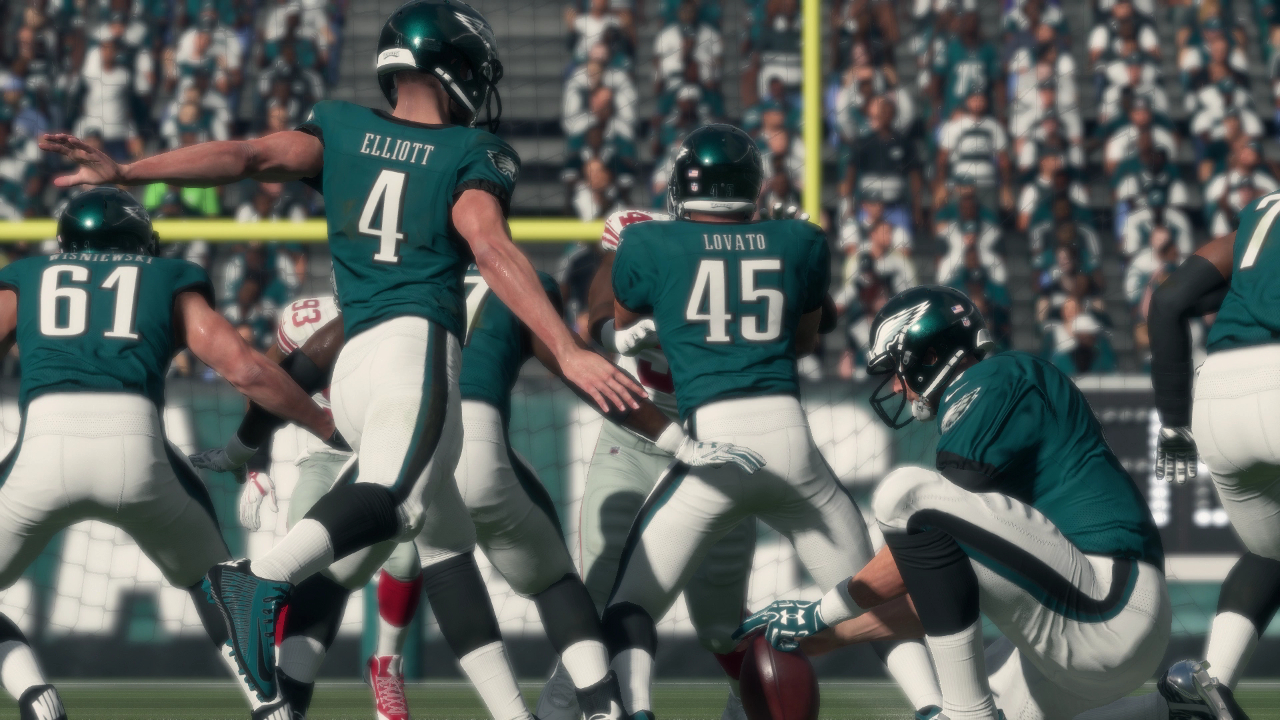 The new roster update available to download now in Madden NFL 18 reflects performances through the first three weeks of the season. Rob Gronkowski has re-joined the 99 Overall club after moving up a point. He has 16 catches for 238 yards and 2 touchdowns. Aaron Donald is inching his way back to the top after dropping to 97 last week. He got one of the two points back in this update and now among a group of five players rated 98 in the game.
The Cowboys' offensive line, considered by many to be the best in the league, continues to tumble especially for Tyron Smith and Travis Frederick who lost a combined 5 Overall points this week. They are down now 14 points in the last two weeks.
Notables on the rise in the update include Delanie Walker (+2 to 95), Landon Collins (+1 to 94), Cameron Jordan (+1 to 93), Russell Wilson (+1 to 89), Stefon Diggs (+1 to 88), Taylor Lewan (+2 to 87), DeMarcus Lawrence (+3 to 85), Todd Davis (+4 to 82), Kareem Hunt (+2 to 81), Garrett Bolles (+6 to 80), and Jake Elliott (+3 to 78).
Among the players to fall this week are Matt Ryan (-1 to 95), Travis Kelce (-1 to 94), Chris Harris Jr. (-1 to 93), Devin McCourty (-1 to 91), Ben Roethlisberger (-1 to 90), Ezekiel Elliott (-1 to 89), LeSean McCoy (-2 to 88), Eric Weddle (-2 to 88), Malcolm Butler (-3 to 87), Derek Carr (-2 to 87), Thomas Davis (-2 to 86), Tony Jefferson (-2 to 86), and Jimmy Graham (-3 to 85).
Check out full details on current ratings and any changes in this week's update through the form on the official Madden NFL 18 website.