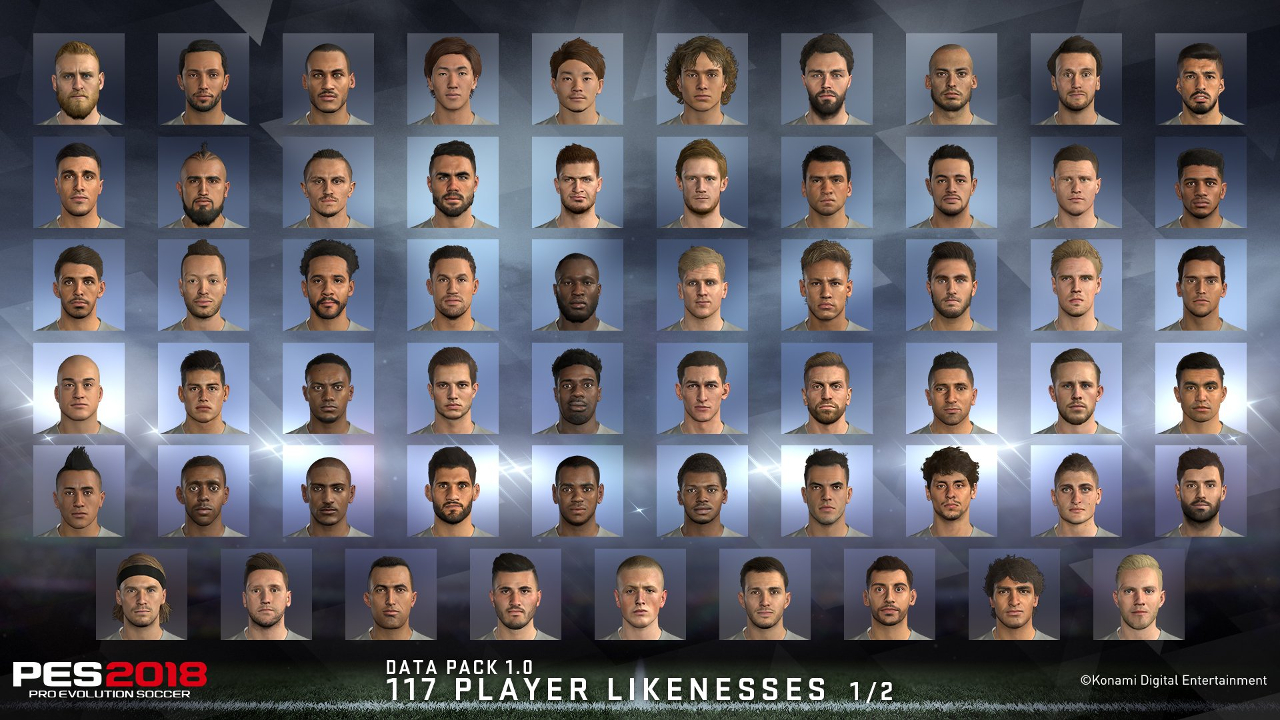 Pro Evolution Soccer 2018 received it's first data pack and post-release patch today. The free update has improved 117 player likenesses, introduced 10 new boots, updated some kits, and added FC Barcelona's official backboard. There are less specifics on the patch which is said to have fixed a specific game freeze and made minor adjustments to each mode. 
Data Pack 1.0
♦Kits: 139 club and national team strips updated, including Liverpool FC's kit
♦Boots: 10 new models added
♦Real Faces: An additional 110+ player faces added
♦Real Life Photos: Real player photos in gameplan and stats screens have been updated.
♦Backboard in Master League: FC Barcelona's official backboad added
Patch Details
♦The game froze during the victory ceremony of the AFC Champions League if the 2nd leg of the final was an away game at certain stadiums. Affected modes were Master League, Become a Legend, AFC Champions League, and League.
♦A variety of minor adjustments to each mode to improve the overall gaming experience.