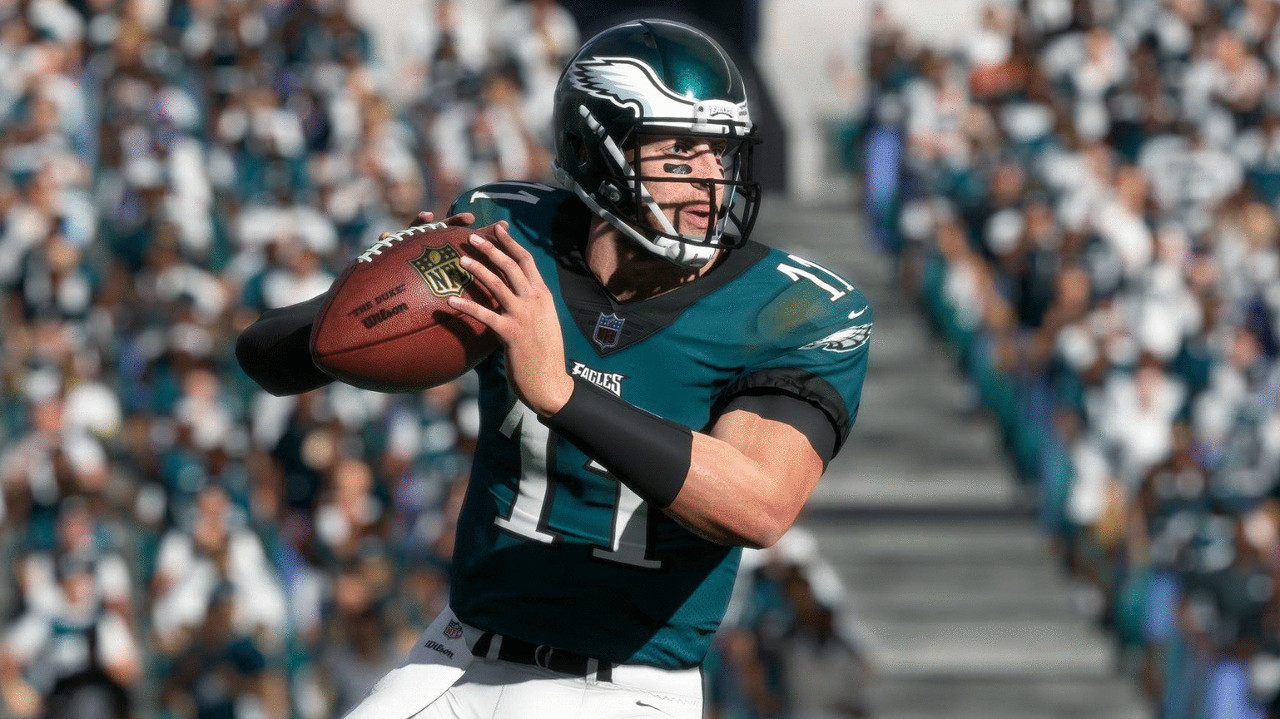 The new roster update available to download now in Madden NFL 18 reflects performances through the first five weeks of the season. Changes are few near the top of the ratings scale but Kareem Hunt keeps climbing (+2 to 86) after beginning his rookie season at 75, and Carson Wentz made a big jump (+3 to 84) which doesn't even count in the three touchdowns thrown in the win over the Panthers last night.
Notables on the move this week include Luke Kuechly (-1 to 97), Le'Veon Bell (-2 to 94), Kam Chancellor (-1 to 94), Harrison Smith (+1 to 93), Landon Collins (-1 to 92), Jalen Ramsey (+1 to 90), Mike Daniels (-2 to 90), DeForest Buckner (+2 to 89), A.J. Bouye (+2 to 87), Zach Ertz (+2 to 87), Darius Slay (-2 to 87), Jaquiski Tartt (+4 to 82), and Micah Hyde (+4 to 81).
Check out full details on current ratings and any changes in this week's update through the form on the official Madden NFL 18 website.