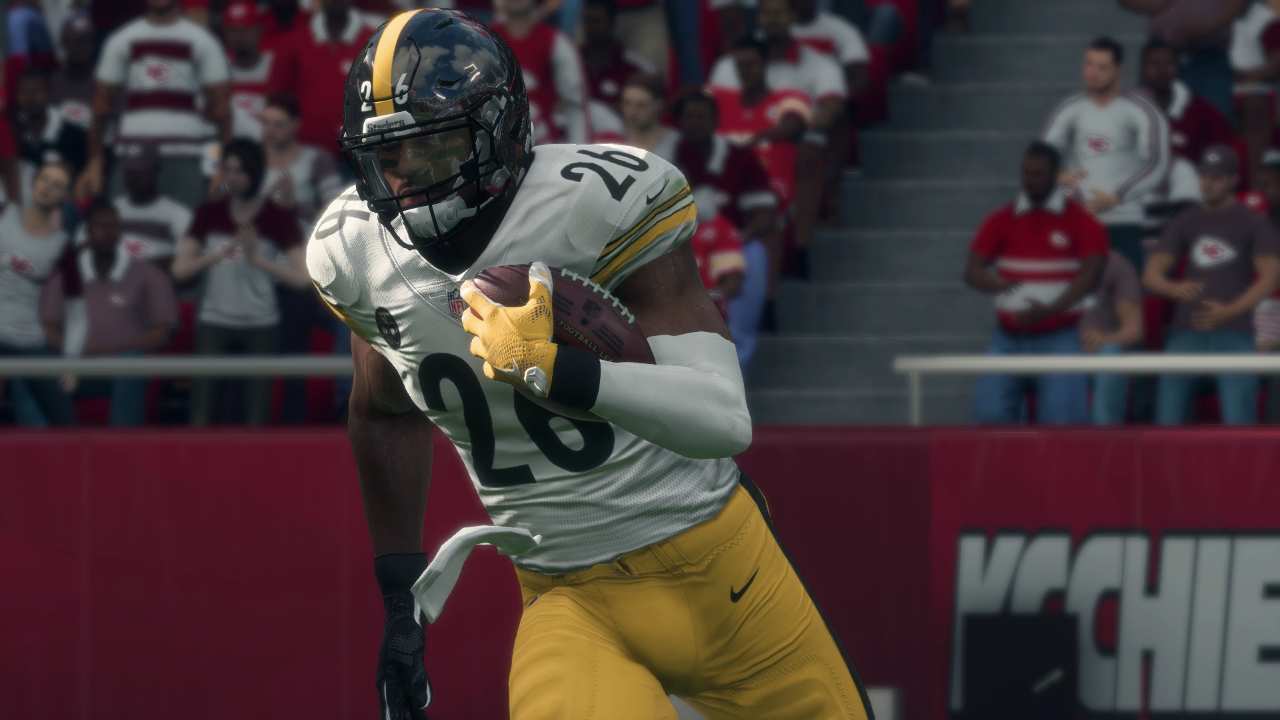 The roster update reflecting performances through the sixth week of the season is now available to download in Madden NFL 18. Once again there's little movement at the top of the rankings, though with the number of injuries that have affected highly-rated players that's not much of a surprise given that many of them are simply not on the field.
Le'Veon Bell is the top player to change by going up just a single point to 95 Overall after rushing for 179 yards in the Steelers win over the previously undefeated Chiefs. The biggest jump goes to Redskins guard Brandon Scherff who has been boosted 5 points to 88 Overall after a monster performance as graded by Pro Football Focus.
Notable players with ratings on the move include Cameron Jordan (+1 to 94), Travis Kelce (-1 to 94), Delanie Walker (-1 to 94), Justin Houston (-1 to 93), Matt Ryan (-1 to 92), Damon Harrison (+1 to 91), DeForest Buckner (+1 to 90), Jordan Reed (-3 to 90), Martellus Bennett (-2 to 87), and Vernon Davis (-6 to 81).
Check out full details on current ratings and any changes in this week's update through the form on the official Madden NFL 18 website.