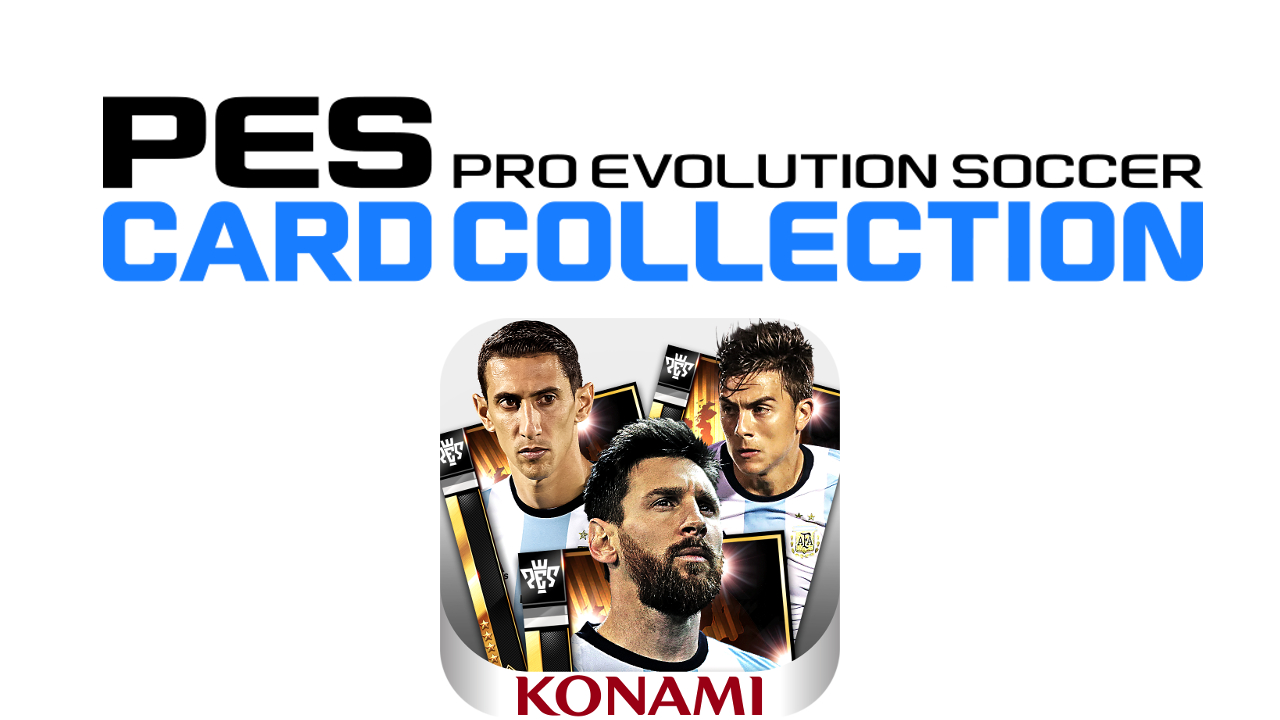 Games on mobile like Madden, FIFA, NBA Live, and WWE SuperCard have proven to be incredibly successful and PES Mobile has joined that group since its release in May.
Though Pro Evolution Soccer Mobile is already largely based on its MyClub team-building mode model, Konami released today a spinoff called PES Card Collection available via iTunes for iOS and Google Play for Android. The game is more heavily focused on that card collecting element and card battling but still includes gameplay utilizing the same engine as found in the console version and even the ability for matches with all 22 players user controlled. 
Player Cards with real life players
Players from the world's top national teams are here, including Argentina, Brazil and Portugal, as well as stars from some of the most popular club teams, including FC BARCELONA, LIVERPOOL FC, ARSENAL FC and BV BORUSSIA 09 DORTMUND. All the cards feature high quality player photographs. Collect your favourite players, train them up and build your own unique team of superstars!
Communicate in matches using stickers
You're the one who collects the players and decides your formation, but the match itself plays out automatically. If you're playing against user from a different country, you can still communicate during a match with a range of unique stickers. There are stickers to convey the whole spectrum of emotions fans and managers go through during a match, all quickly and conveniently available to use. PESCC is the new language of football!
Real-time matches with 11 users
The best way to check your team's progress is playing matches against other users, and in PESCC you can do this whenever you like and in real time. Ranked Matches could put you up against strong opponents you've never met before, whereas Friendly Matches are played between friends. In Elevens Matches, you and 10 other users choose the single best player from your squads to form a team of 11 and play matches in real time against users from around the world. You'll have to work together with teammates for a gaming experience like nothing else!
Join your friends from around the world in frequent festivals
The Championship is a mammoth tournament held regularly to determine the very best team. With a range of campaigns and special draws, festivals have something for everyone. They're a great opportunity for you and users from all over the planet to quickly boost your teams.