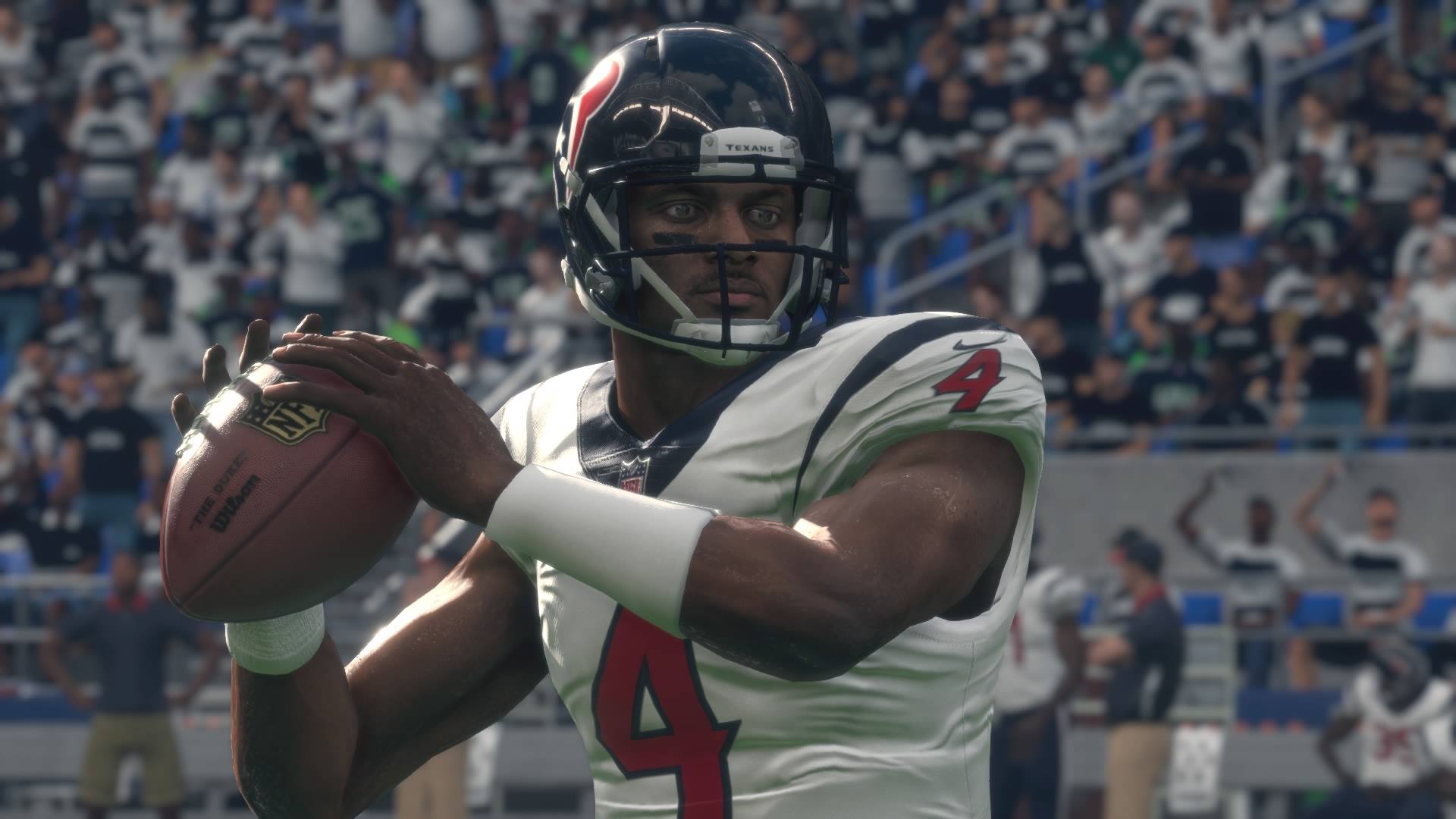 The roster update reflecting performances through the eighth week of the season is now available to download in Madden NFL 18. This last weekend featured the best game of the year, a shootout between the Seahawks and Texans with Russell Wilson outdueling dazzling rookie Deshaun Watson. Sadly Watson's season has come to an end with a torn ACL in practice on the same day that he got a two point boost to his Overall Rating for the effort taking him to 81 Overall.
Trades made prior to the deadline have been executed for this roster update. Duane Brown represents a remarkable in-season upgrade for the Seahawks, who go from the worst starting left tackle with a 65 Overall rating to one of the best in the league at the position. Brown did get his rating dropped 5 points however despite playing well in his first game back from a holdout. Kelvin Benjamin is now on the Bills, Jimmy Garoppolo the 49ers, and Jay Ajayi the Eagles.
Notable ratings changes this week include Kam Chancellor (-1 to 93), Ezekiel Elliott (+2 to 92), Richard Sherman (+1 to 91), Lavonte David (+1 to 91), Micah Hyde (+1 to 86), Jack Doyle (+2 to 85), Kareem Hunt (-1 to 85), Joe Haden (+4 to 84), Jadeveon Clowney (+3 to 83), D.J. Reader (+5 to 80), Kenny Vaccaro (+3 to 80), and Tre McBride (+7 to 72).
Check out full details on current ratings and any changes in this week's update through the form on the official Madden NFL 18 website.