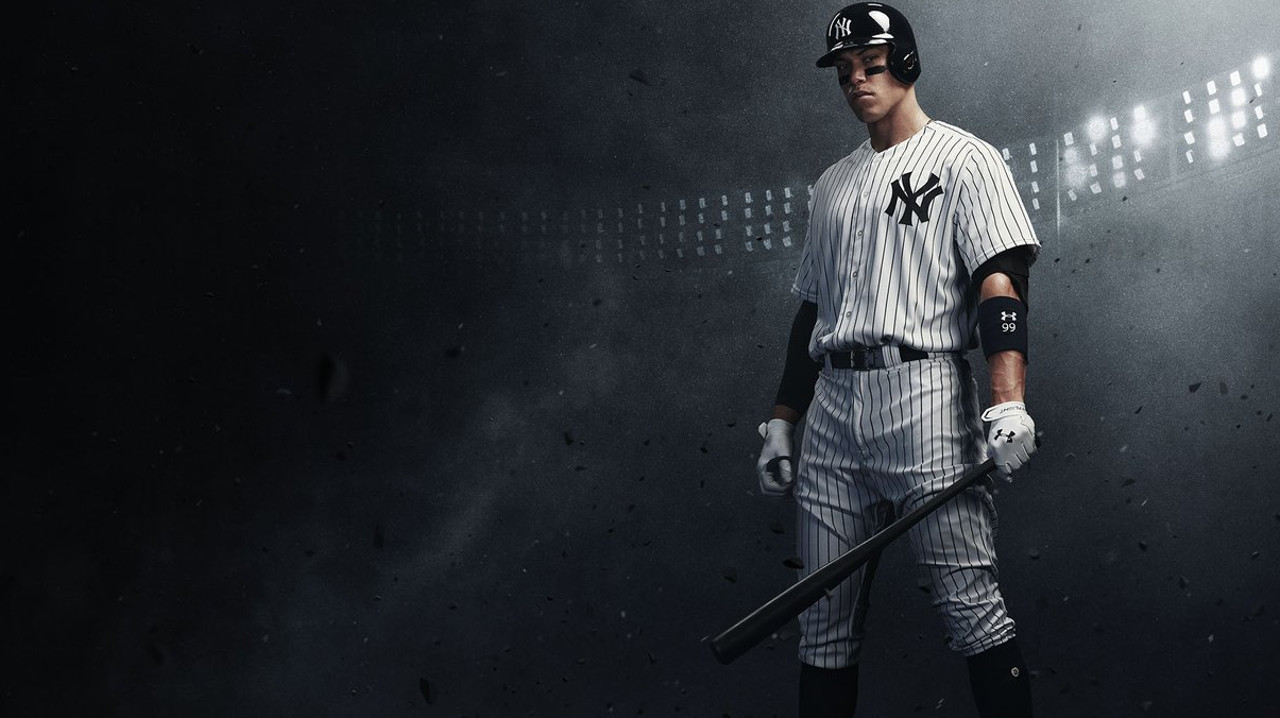 When MLB The Show 18 releases in March the cover of the game will feature a player setting a few firsts for the series. Aaron Judge becomes the first New York Yankees player to appear on the cover. It's also the first time that the cover athlete is coming off a rookie season.
Judge is an easy choice for MLB The Show 18 given his meteoric rise as a rookie in the nation's biggest market. He began MLB 17 rated as just a 68 and finished as 88 with power ratings in the 90s. Besides last year's selection of Ken Griffey Jr. the cover has generally gone to a young player shortly removed from an MVP or Rookie of the Year season.
The release date is advertised as Tuesday, March 27 but those who pre-order from Gamestop or digitally through the PlayStation Store get it on Friday, March 23.
PlayStation Store Incentives: Early Access starting March 23, 10 Standard Packs, 1 Legend Card, 5K Stubs, Instant Reward of Aaron Judge for MLB The Show 17
Gamestop Incentives: Early Access starting March 23, 15 Standard Packs, 1 Legend Card
Retailer-wide Incentives: 10 Standard Packs, 1 Legend Card