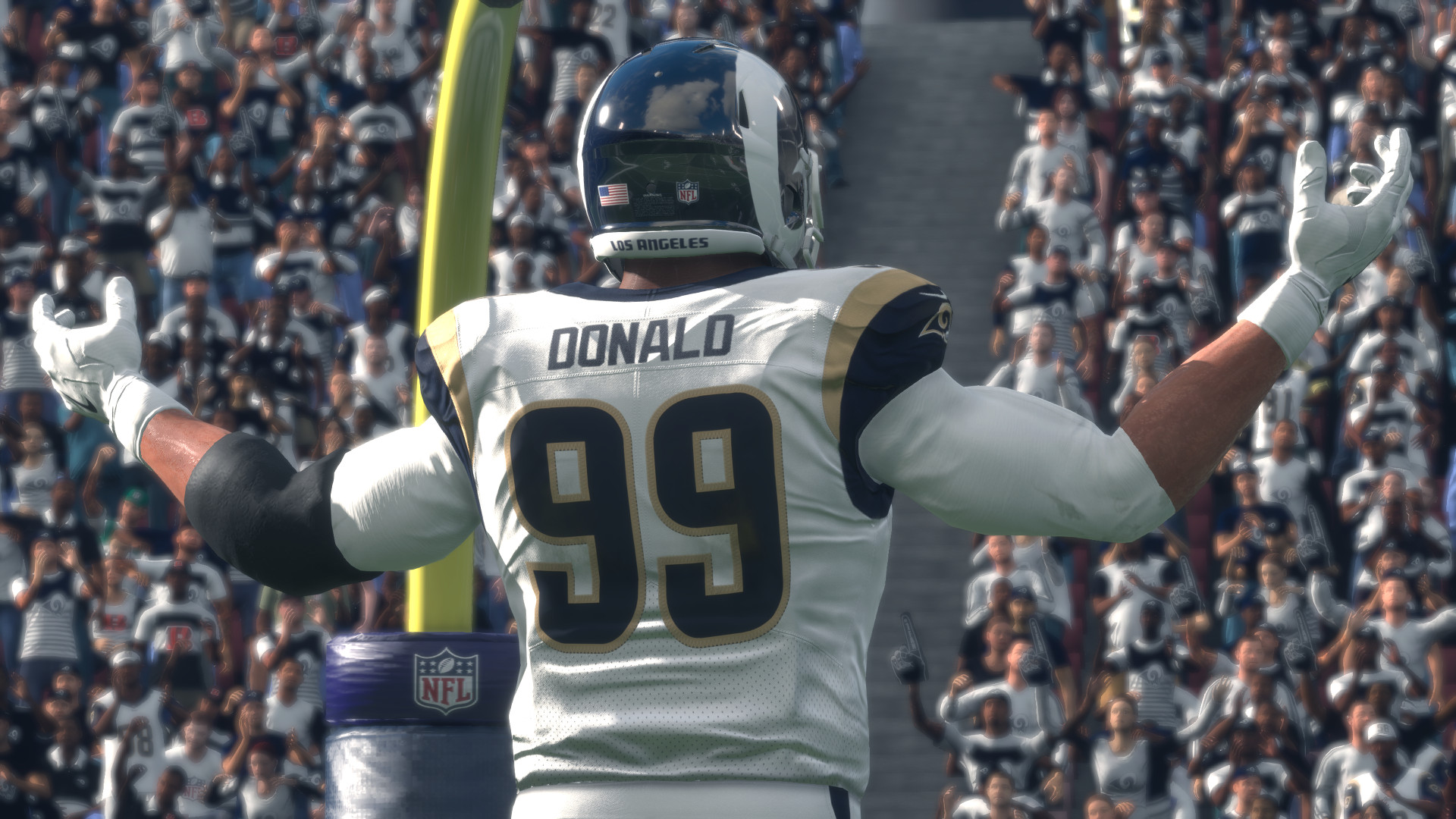 One tactic EA Sports has tried for driving additional sales of Madden as the season progresses (and to bring new consumers into Ultimate Team) has been to release special digital editions of the game. For three straight years that has included a "Super Bowl Edition" featuring a discounted price and bonus Ultimate Team content. Back in 2014 however there was also the "Holiday Edition" which sold for full price with some extra Ultimate Team content included.
For Madden NFL 18 the Holiday Edition returns and its available now on Xbox One and PlayStation 4. Not only is this one full price but it matches the G.O.A.T. Edition's original $80, which makes it a ridiculously hard sell particularly given Black Friday and its $25 prices on Madden NFL 18 is now only just over a week away.
Stack your Madden Ultimate Team roster with your choice of one of three Elite G.O.A.T. legends: WR Calvin Johnson, DE Michael Strahan or RB Franco Harris. In addition, have your choice of one Elite player from your favorite NFL team along with five Squad Packs in Madden NFL 18 Ultimate Team.
The smarter route to take for anyone who anticipates spending time in Ultimate Team would be to pick up Madden 18 at a Black Friday price and put some of the considerable savings towards opening high value packs. Then, using any Coins made from selling cards, purchase the most desired players individually from the Auction House and build out a far more formidable roster.