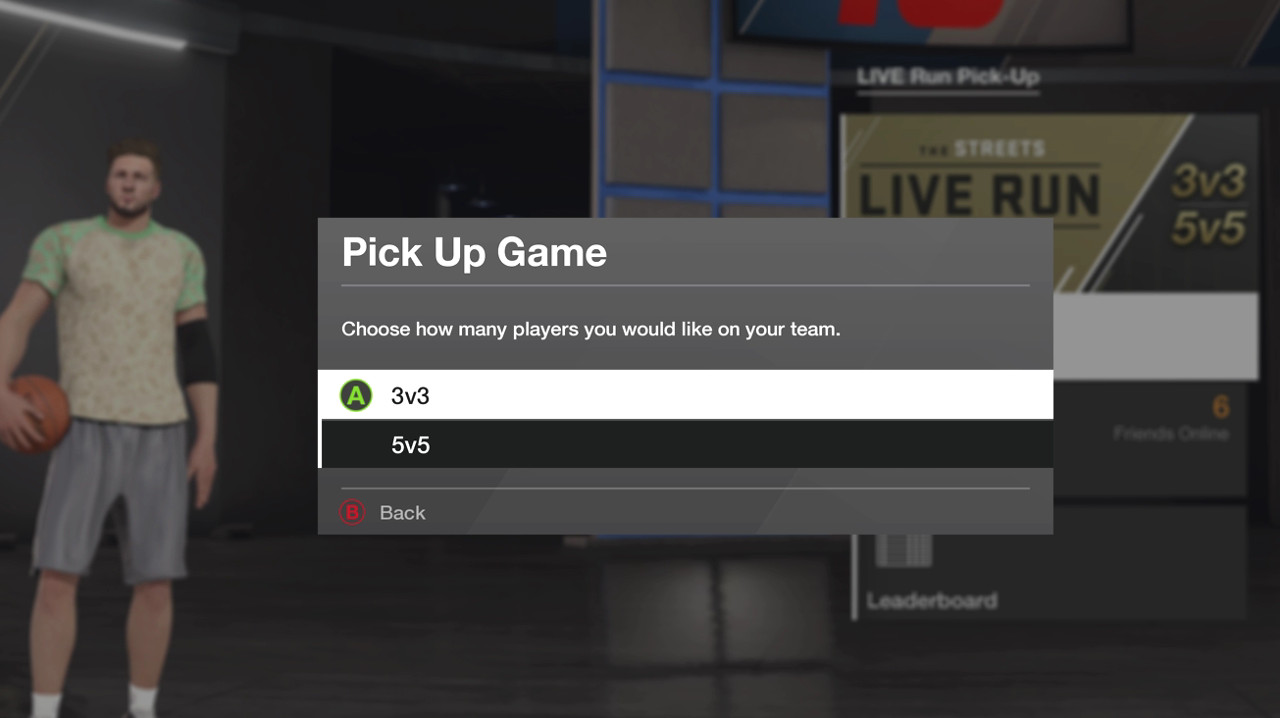 A patch released today for NBA Live 18 on both Xbox One and PlayStation 4 has added a 3v3 variant to the online pick-up mode called Live Run. The 3v3 joins the standard 5v5 Live Run that has become a staple of the series. 3v3 can be played either with random teammates or together with friends. Live Run involves the user-created characters from Career mode in street games populated by all human teammates and opponents.
The patch also includes a handful of random fixes and the rosters have been updated with accurate transactions and jersey numbers as of November 15.
3v3 Live Run
♦Live Run can now be played 3v3 or 5v5.
♦Players can now search for a public or create a private 3v3 Live Run match
Reward Crate Bug Fixes
♦Fixed issue where players would experience slowdown navigating menus with The One (XB1)
♦Fixed issue where players would be disconnected from EA Servers when navigating into The One Store.
♦Fixed issue where players would get a Reward Crate with 250 RP while in a lobby, resulting in the player being forced to leave the lobby.
Create a Player
♦Fixed an issue in which Carmelo Anthony's Jumpshot was not unlocking for Created Players with a 79 Shot Off Dribble
♦Fixed an issue where all of a player's objectives would be reset after restarting a match within Pro-Am Tour.
Ultimate Team
♦Fixed Lonzo Ball not using his signature jumpshot in LUT games.
General Updates
♦Made general stability fixes and improvements