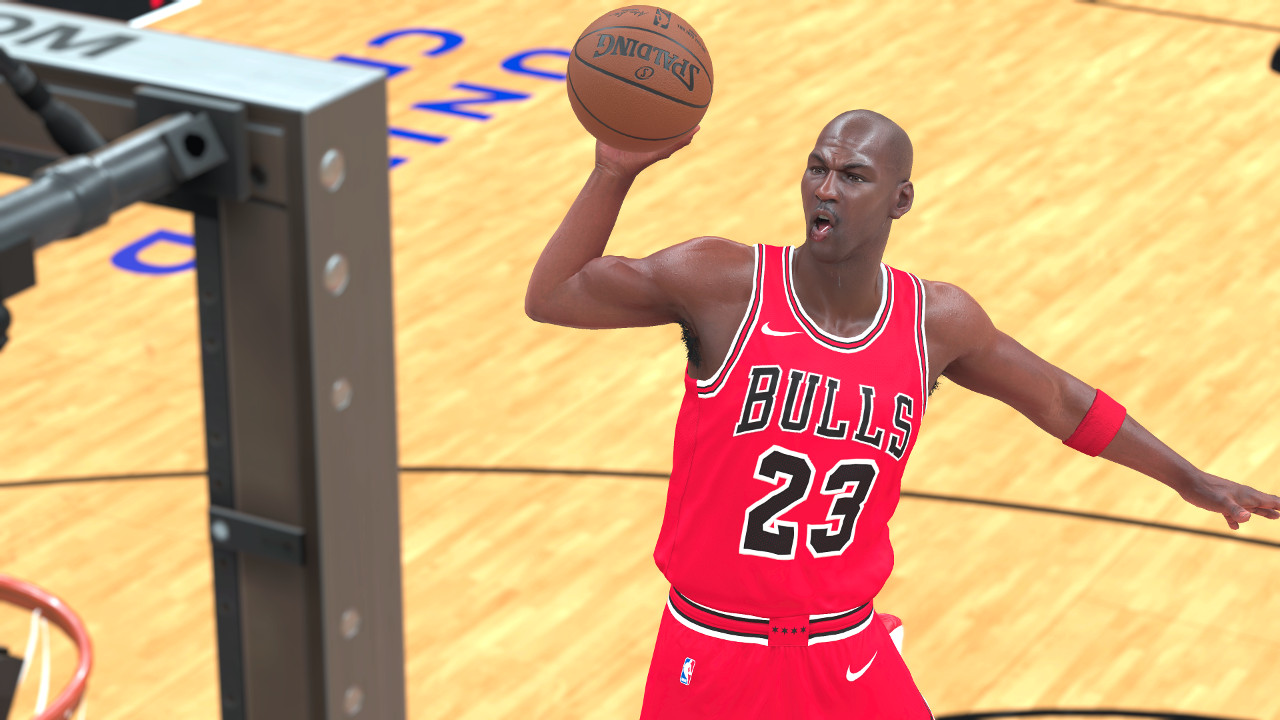 The fourth patch of substance released early this week for NBA 2K18, with the fixes provided relatively minor in comparison to previous updates for the game. Those earlier patches had a number of critical fixes and heavily affected gameplay and various modes while this latest one has just a few miscellaneous areas touched upon.
One of the changes relates to Michael Jordan's tongue, which unfortunately has ended up like this despite being said to have been made more "Mike-like."
♦Users will no longer experience hang when reading texts from Bryan in MyCAREER.
♦Fixed an issue where Bryan would stop sending users texts to pick up their endorsement VC checks in MyCAREER.
♦Michael Jordan's tongue should now look a little more Mike-like
♦Addressed hang that could occur in Gatorade Training Facility right before starting activity.
♦Addressed a case where some users were seeing their custom created shoes appearing differently in-game than how they looked in the editor.
♦The camera will no longer focus on the crowd when play resumes when called right before a free throw in Pro-Am and Play Now Online games.
♦Fixed case where playoffs would fail to advance after completing round in offline MyCAREER.
♦Squads will remain intact when choosing to Play Game after a Ruffles Tournament game.
♦Trivia will be re-enabled in the 2K Zone in MyCAREER once all consoles have received this update. 2K Zone Trivia provides 25 VC for every question you answer correctly.