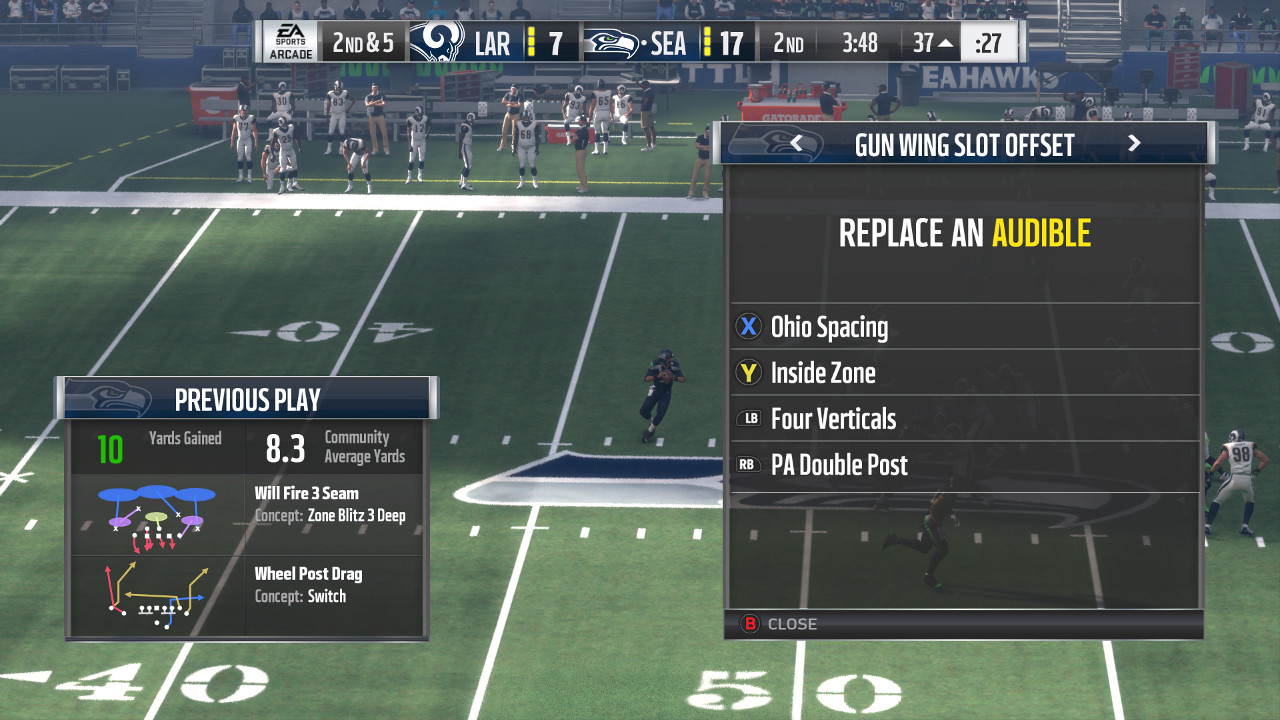 The latest patch for Madden NFL 18 has not just delivered some improvements and fixes but added a brand new useful feature to the game. Known as "Audibles on the Fly" the feature allows for custom audibles to be set right from the play call screen by formation and can be utilized in every mode and on both offense and defense.
Additionally the update affects gameplay and Franchise Mode where the play call screen lag has been fixed and the ability to turn on injuries with Competitive play style added.  
Audibles on the Fly
Audibles on the Fly is a feature that allows users to change any formation audible from the Play Call screen at any point in the game.
This feature will bring a level of strategy to Madden that you see from the best players and coaches in the NFL by allowing users to change up their scheme or game plan mid-game to make "on the fly" adjustments to counter your opponent's scheme. This feature also introduces custom audibles in modes like Madden Ultimate Team for the first time ever.
To access the audibles on the fly feature, you need to be selecting plays by formation when at the Play Call screen. Any play tagged as an audible in the selected formation will have a yellow corner, helping the user know which audibles they have at a glance while browsing plays. Once you have selected a formation and are at the Play Call screen, simply press LT/L2 to bring up the Replace Audible menu.
Gameplay
♦Added additional performance penalties when using defensive players on offense
♦Tuned so that defenders with the Disciplined penalty trait will not jump offsides when Pass Rush Coach Adjustment is set to Balanced
♦Addressed an issue around facemask penalties triggering when the Strip Ball Coach Adjustment was set to Conservative
Franchise Mode
♦Addressed Play Call screen lag issue
♦Added logic for Franchise leagues to turn Injuries ON via settings when using the Competitive Game Style
♦Addressed issue making player skills appear locked after spending XP to unlock them when scouting for the Draft
♦Addressed issue causing players' stats and ratings to occasionally change when scrolling down on the menu during a Fantasy Draft
Online Stability
♦Deployed new technology that will help mitigate some of the disconnect issues. If you or your opponent are experiencing a network issue, you will see messaging in the UI letting you know of the problem and will attempt to reconnect you.