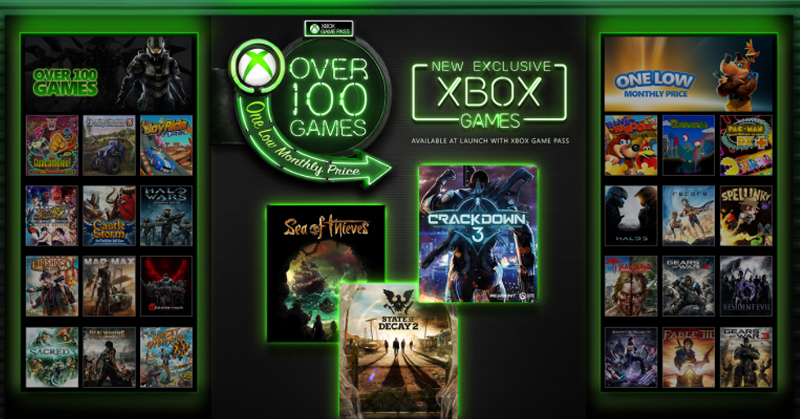 Microsoft made a huge announcement today that is reflective of where the gaming industry is headed for the future. The Xbox Game Pass subscription service will soon also feature all Microsoft Studios games on their release dates.
Members of Game Pass will be able to play the new games as though they actually own them. Upcoming Xbox One titles like Sea of Thieves, Crackdown 3, State of Decay 2, Forza Horizon 4, and entries in the Halo and Gears of War franchises will be among the games included on their respective first days of release where they'll join the over 100 older games already available.
Interestingly it doesn't appear there will be a price increase that coincides with new releases becoming part of the package. A six month subscription is noted as being $60. The service has been $10 a month since it launched last May.
Electronic Arts has already talked about their desire to move to a subscription-based approach that would see games have fewer traditional releases but be more actively updated with new content and improvements. That model is essentially what is found on mobile right now.
EA Access has proven to be a big success and that only made it seem more inevitable that one day new EA titles would make it to the service and likely with an accompanying price increase. This move by Microsoft opens the door for EA to advance towards the same sooner rather than later, and it also cements the XB1 as the console to have right now for those looking for a big library of relevant games to play for a low monthly price. EA did hint that their service could be coming to the PlayStation 4 this year however and that will be the next step in the process of reaching the point where they can begin to offer new games as well.