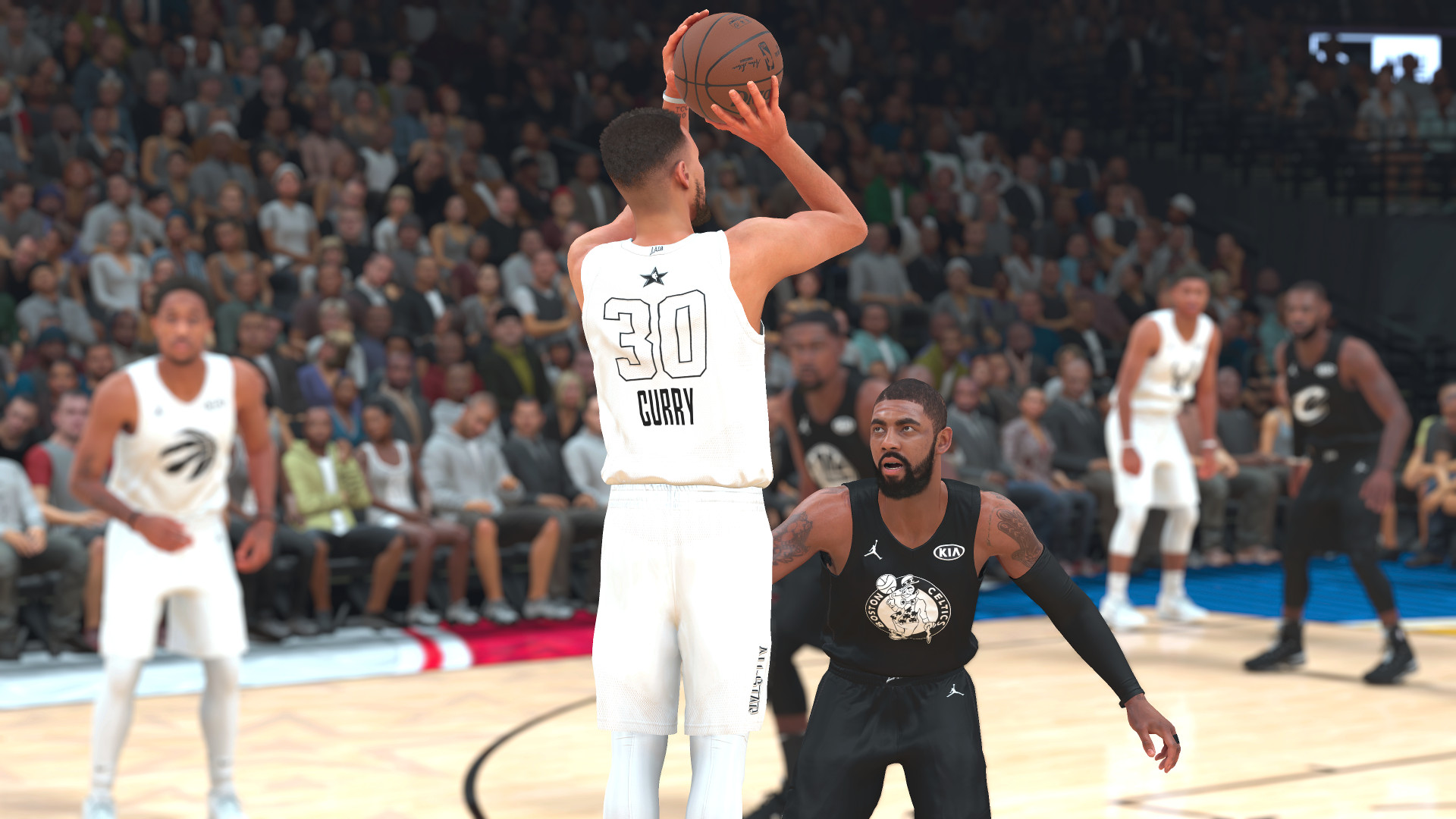 It took over a week following the finalization of the rosters for this year's All-Star Game for the update to be made in NBA 2K18 but that has now been completed. Those rosters, along with the official 2018 ASG court and jerseys, can currently be found in 2K18.
This year there's no East vs West but rather teams drafted from the pool of All-Stars by the top vote-getters in Stephen Curry and LeBron James. The jerseys are also unique prominently featuring the respective team logos of each player rather than generic jerseys by conference.
The rosters include the replacements for players that have since been injured. DeMarcus Cousins and John Wall are out and in their places are Paul George and Andre Drummond.
While most seem to believe Team LeBron is stronger than Team Steph it was the latter that won a full game simulation in NBA 2K18 by a score of 189-177, despite the former technically having a higher Overall Rating.