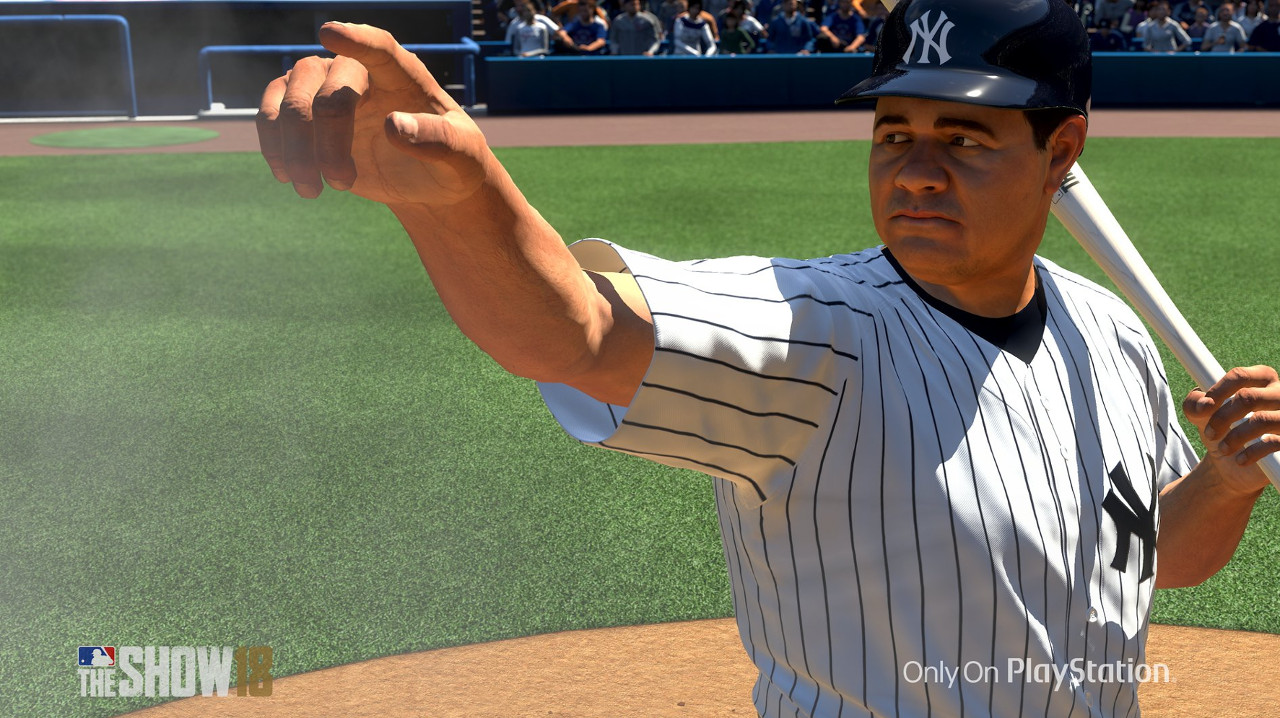 Typically the first news and trailer for MLB The Show comes in early December but it was a much longer wait for MLB The Show 18 as some vague details on features and the first look at the game arrived today. Though neither of them really give away much about upgrades and additions to expect from the game it at least signifies the start of the more condensed promotional campaign which should make for a busy next six weeks.
MLB The Show 18 was originally announced for an early release date of March 23, only when buying through PlayStation Store or from Gamestop. Other retailers – Best Buy, Target, Walmart – have now been added for the early release but the PS Store and Gamestop provide greater pre-order incentives.
NEW FROM TRAILER
♦Expansion of Road to the Show
♦Dynamic crowds like Judge's Chambers
♦New unique home run celebrations
♦Revamped hitting engine with improved physics
♦Rewritten player tagging system
♦Over 1,000 new gameplay animations
♦More legends
BASEBALL ON YOUR SCHEDULE
More home runs, more epic plays, more classic legends, all in less time. For those who crave the best of baseball—Welcome to The Show.
FRANCHISE MODE: MORE CONTROL. LESS TIME.
Streamlined features let you get to the moments that matter most as you turn your favorite team into a powerhouse franchise.
A HERO'S JOURNEY: AN RPG EXPERIENCE
Define your legacy in Road To The Show, a robust, immersive RPG where every decision—on and off the field—determines your unique path to greatness.
SUIT UP WITH THE TEAM OF YOUR DREAMS
Play as the legendary players who defined your own golden era of baseball, from Babe Ruth to Ken Griffey, Jr.