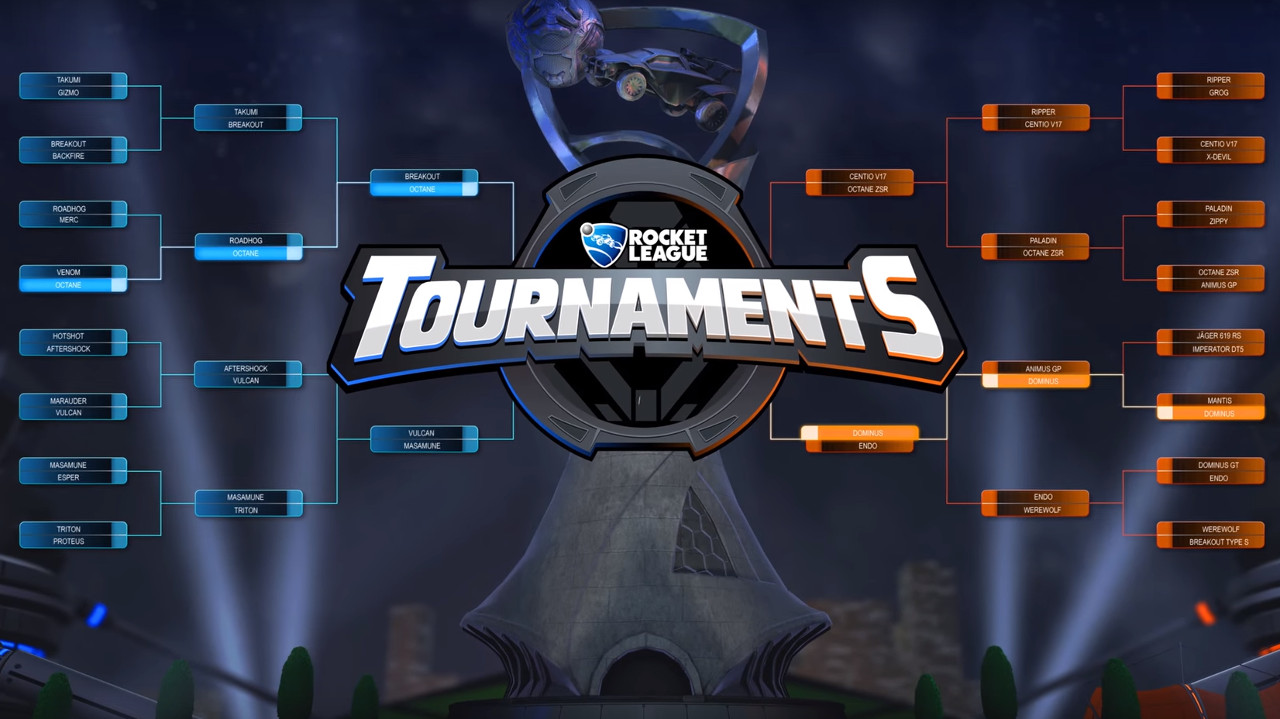 The new Tournaments feature for Rocket League has entered an online beta stage which will run until Friday night at 8ET. Unfortunately the beta is limited to Steam for PC therefore leaving out PS4, Xbox One, and Nintendo Switch.
To access the beta right click on Rocket League from the Steam Library, choose Properties, click Betas, and select Tournaments Beta from the drop down list. The beta has been isolated from the regular Rocket League so when active it will not have all the same features of the regular game.
An in-game tournament system has been highly desired since Rocket League first released in 2015 and something developer Psyonix has been working towards implementing ever since. The official rollout of Tournaments for all platforms is expected to take place in either March or April after taking consumer feedback from this beta into account.