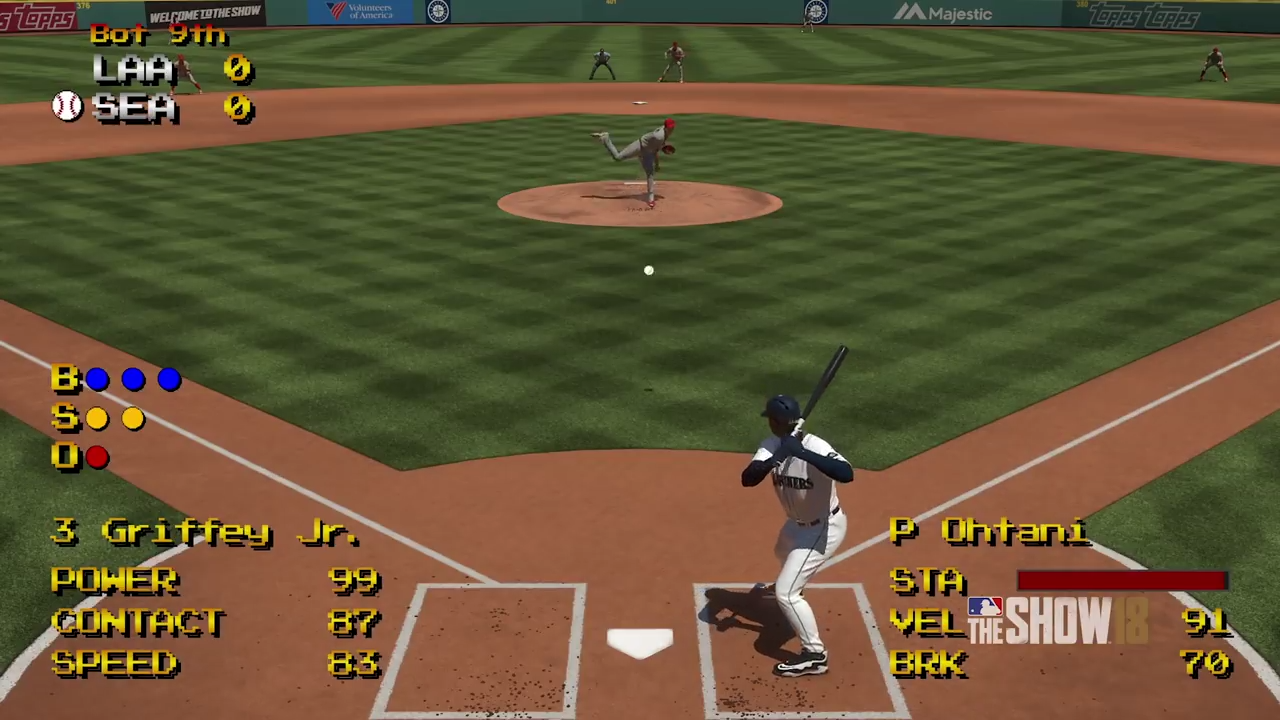 Shohei Ohtani makes his way to MLB as one of the most hyped international players ever. Not only do the Los Angeles Angels have an anticipated top-of-the-rotation starter but he can pinch hit, DH, or play the outfield on his pitching off-days. While we don't yet know how MLB The Show 18 will handle that kind of usage from a management perspective, it does appear that he will be in the game much sooner than expected.
Ohtani is seen on the mound in a new trailer for MLB The Show 18 promoting the game's Retro Mode which was introduced last year. This is a big deal because it indicates that his rights have been individually acquired so that he can be included on the game's default roster even before making an appearance in the majors. 
Until now there was no indication that Ohtani would be treated any differently than the typical rookie, meaning he wouldn't officially make it into the game until becoming part of the MLBPA. That addition would have taken place with the first roster update that traditionally lands in mid-April. It's not unprecedented that a high profile player would be added individually in such a manner but it's definitely rare.
Given the strict and thorough league approval process it's extremely unlikely this was done in error. Additionally, in a scenario where Ohtani was inadvertently included in the trailer (and twice for that matter) it would have been taken down immediately once it was recognized. That the video remains makes it fairly clear that his inclusion was intended to act as an Easter egg.
Where this matters most is for online play and Diamond Dynasty. While editing and roster sharing allows for a level of realism going into Franchise Mode when projects such as OSFM are completed, it would have been an excruciating wait stretching weeks into the season before fans could have used the real version of him and acquired his first DD card. Getting him on board early also allows SCEA to use him in pre-release promotional material which will have an impact not just here but overseas now as well.