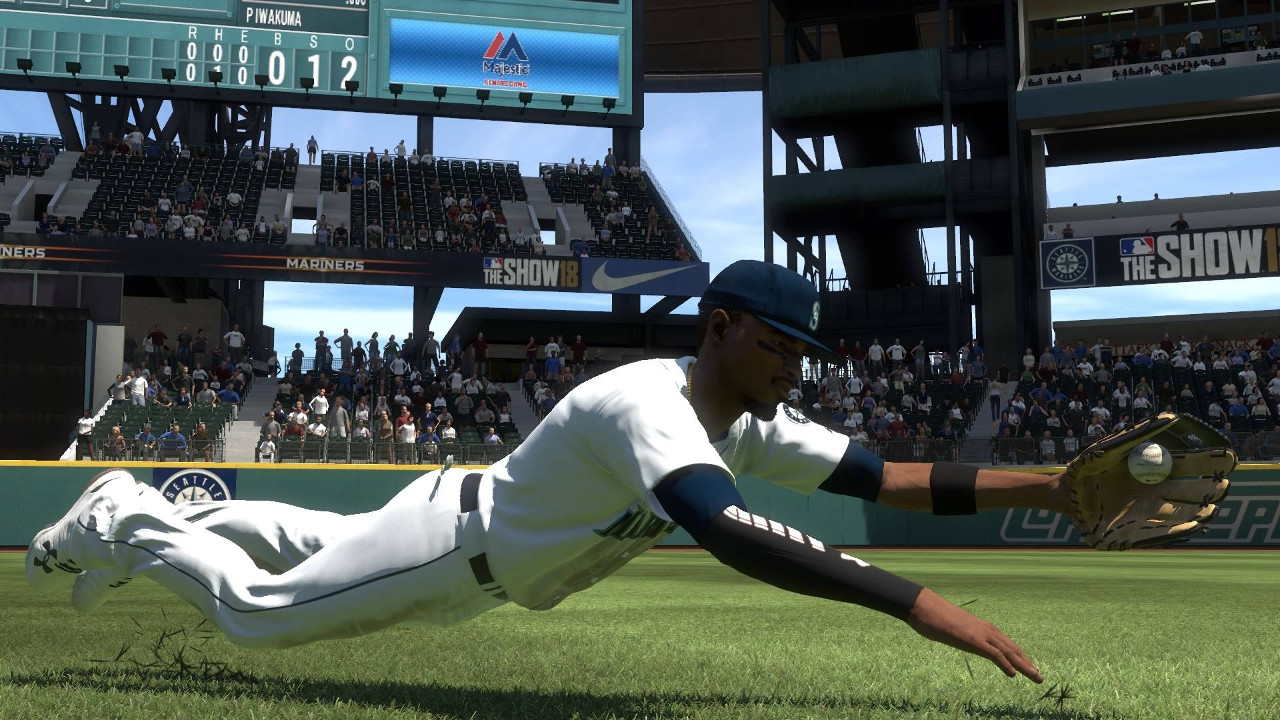 Outside of the predictable problems with servers, MLB The Show 18 has had a fairly clean release with only some early mild concerns over trouble fielding balls off the ground, pitch speed seemingly too low for fastballs, and PCI coverage not reaching the edges of the plate. The first patch for the game released today and actually addresses all those things and more.
♦Slight increase to pitching speeds across all gameplay modes.
♦Fielding animation adjustments to catch more balls just outside the marker.
♦Fix to an inaccurate ground rule double call, specific to the bullpen areas of Yankee Stadium.
♦Road to the Show training attribute adjustments to assure pitchers are gaining training points and distributing correctly to secondary pitch types.
♦Fixes to several in-game soft locks online, caused by both users pausing or entering quick menus at the same moment.
♦Fix to an in-game crash involving the button accuracy throw meter online.
♦Visibility improvements to the map in Conquest Mode.
♦Stabilization of select online and offline UI menus, where users were soft locking following certain timing-specific menu navigations.
♦Various other minor bug fixes and adjustments throughout the game.