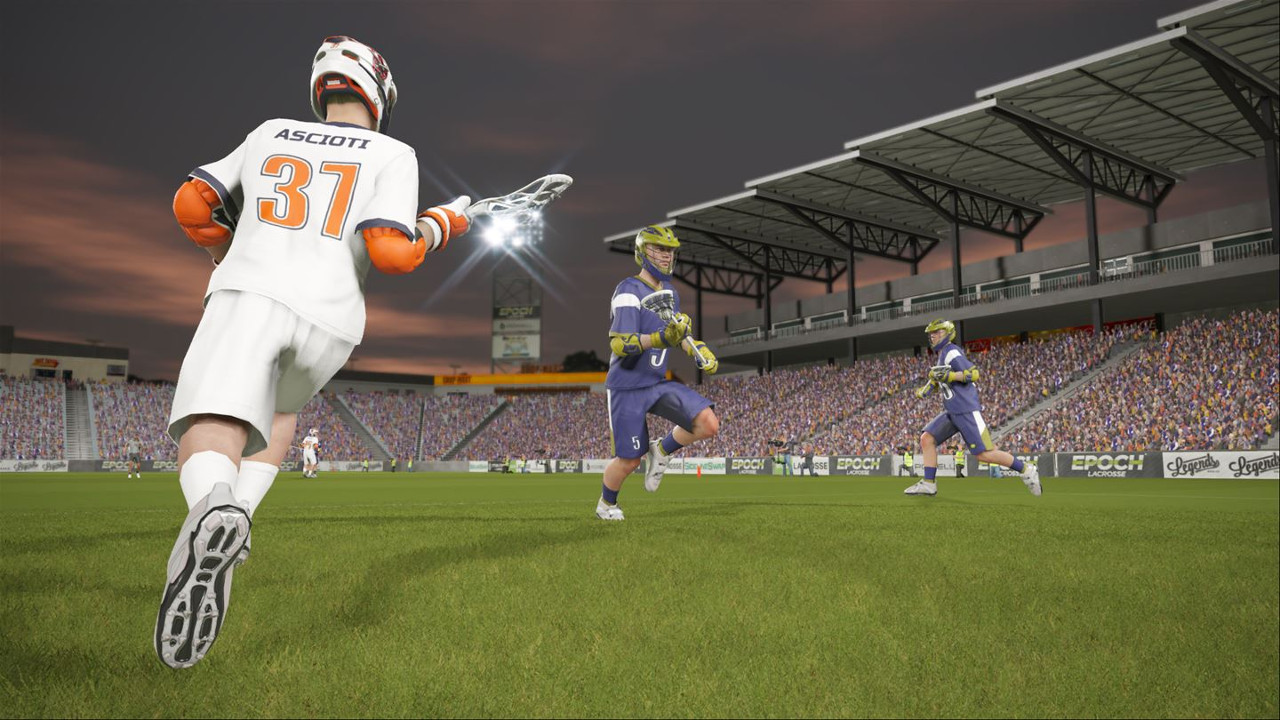 After a delay that stretched on for over a month past its originally announced release date Casey Powell Lacrosse 18 has finally arrived. The game is currently available as a digital download on Xbox One, PlayStation 4 and Steam with a price of $50.
Casey Powell Lacrosse 18 includes a completely reworked series of faceoff, shot, stick and dodging controls. It also features enhanced AI that responds to the complex 6v6 tactics that you see when watching the sport on the television. New motion captured animations for everything from face offs and shooting to post-goal celebrations add further broadcast realism to the game.

Also featured are  comprehensive player and team creators, allowing you to put yourself and your local team right into the thick of the biggest Lacrosse competitions of all. New to Casey Powell Lacrosse 18, you'll also be able to create stadia and logos, so you'll be able to recreate your team's sponsorship decals and their home ground.

Casey Powell Lacrosse 18's manual substitutions, enhanced shot selection options, and improved stick and body check balance all give lacrosse fans all the tools they need to play the game the way they would play the sport.
This is the sequel to one of the best new sports games of recent years. Released two years ago, Casey Powell Lacrosse 16 far exceeded expectations out of a first effort sans licensing. The game was accessible and enjoyable – even to those with limited knowledge of the sport – and included creation and share abilities that allowed for the representation of college and Major League Lacrosse teams. Those with interest on XB1 that have a Game Pass subscription will find CPL16 among the games available to download. At the time of release the steep $50 price seemed to act as a barrier for many and it somehow never saw a reduction, so the decision to stick with that price for the new game is a surprising one.