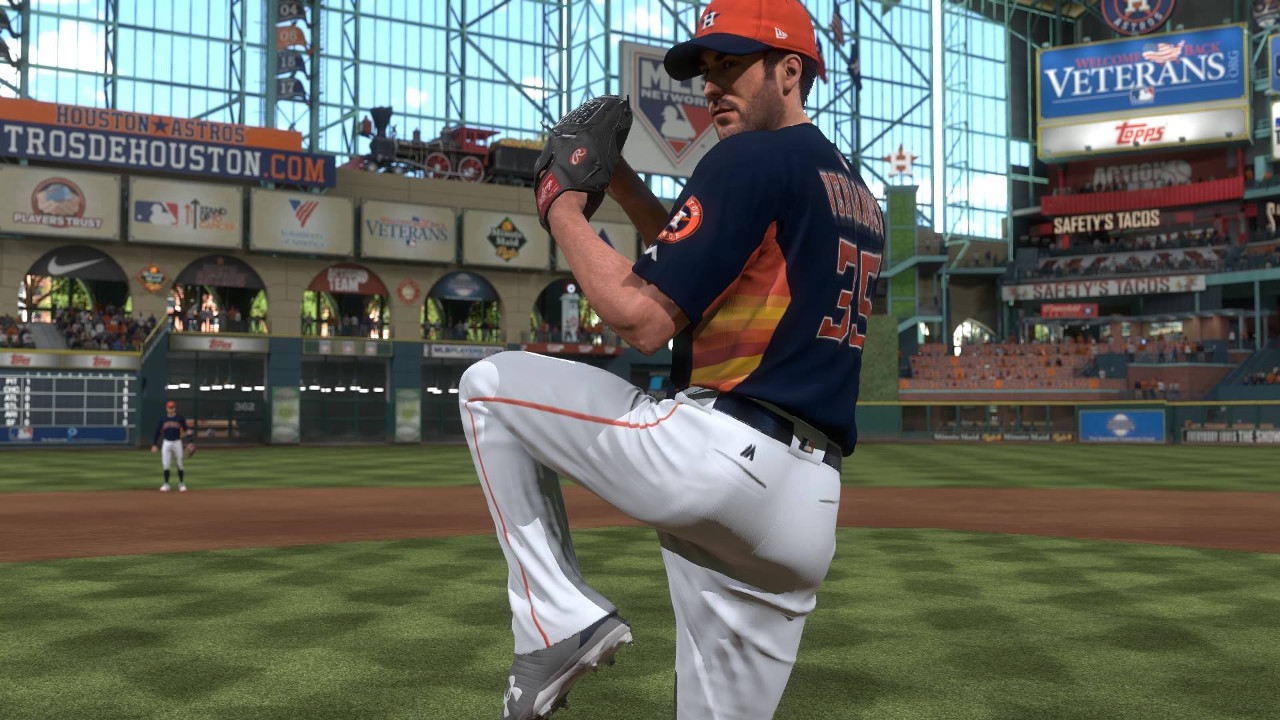 Today's roster update for MLB The Show 18 is the first to include ratings changes. While it's still relatively early in the season enough data is now present to justify making those changes but the upgrades and downgrades have been kept somewhat minimal considering it has only been a month. The specific ratings mentioned here belong to Diamond Dynasty mode where the numbers are lower across the board than those found in the rest of the game.
Of greatest interest are the players in Diamond Dynasty that have moved to a different tier. Justin Verlander (+2 to 86) is the only one to have gone from Gold to Diamond in this update with the boost coming specifically from K/9 and BB/9 attribute categories. He's struck out 48 batters in 39 innings while having only walked 8 this season.
Moving up to Gold are Josh Hader (+3 to 81), Gerrit Cole (+3 to 81), Edwin Diaz (+2 to 81), A.J. Pollack (+2 to 81), Rick Porcello (+3 to 80), Johnny Cueto (+2 to 80), and Javier Baez (+2 to 80). Dropping down a tier from Gold to Silver are Ryan Zimmerman (-3 to 78), Jose Quintana (-2 to 79), Chris Taylor (-2 to 78), Zack Cosart (-1 to 79), and Robbie Ray (-1 to 79).
Other notables on the move include Clayton Kershaw (-2 to 90), Kenley Jansen (-2 to 90), Manny Machado (+2 to 88), Didi Gregorious (+3 to 84), Yoenis Cespedes (-3 to 81), Yu Darvish (-2 to 80), Masahiro Tanaka (-2 to 80), Marcell Ozuna (-2 to 80), Adam Ottavino (+6 to 78), Matt Chapman (+5 to 78), Shohei Ohtani (+3 to 78), and Mitch Haniger (+2 to 78). The full list can be found here with all the ratings changes from this Diamond Dynasty update.