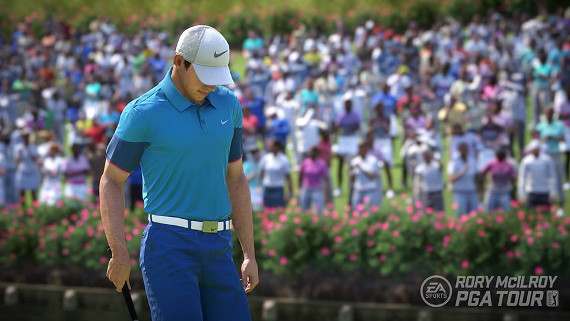 Surprising news was recently confirmed by EA Sports relating to Rory McIlroy PGA Tour which released nearly three years ago. Not only is the game being removed from the "Vault" through EA Access on Xbox One but it'll no longer be available for purchase through any digital storefronts. The removal will take place on May 22.
This is an unusual development and one that points directly at a licensing conflict as the culprit. It's only the second time a game has left the subscription service. FIFA 14 was taken out of EA Access last year with the explanation being that online servers for the title had been shut down. No official reason has been provided in the case of McIlroy but with the three year anniversary for the game nearing it's likely due to various licensing contracts that are about to expire.
Without a natural path to post-release digital revenue golf looks to have joined a handful of other sports such as tennis and boxing that are not financially viable for large publishers. EA has shelved golf for at least the immediate future just like they did those others before it. We've since seen however that independent developers can explore the sports with limited licensing or a complete lack of it. The Golf Club 2019, the third edition in the series from HB Studios, looks to carry on golf in a respectable but unlicensed manner when it releases this summer.