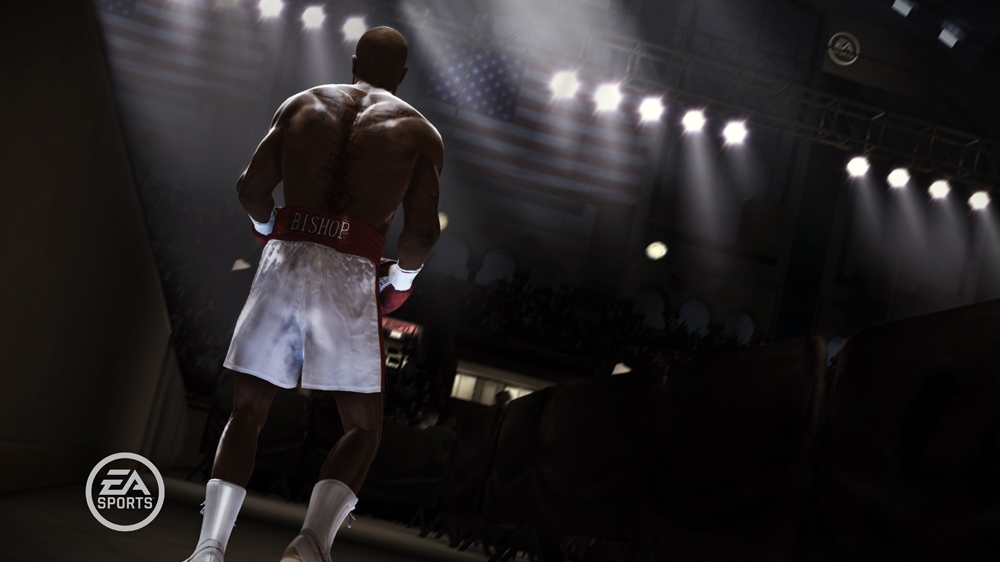 Last year prior to E3 a handful of titles were rumored to be getting backwards compatibility on the Xbox One, and while some of them did come about later it was a letdown when it became clear that Fight Night Round 4 had been either delayed or scrapped from those plans. Today though an even more recent boxing game – the last one to have released on consoles way back in 2011 – officially became backwards compatible.
Fight Night Champion can now be played on Xbox One by those who already own it or choose to buy it now for $20. Licensing and other legal complications can get in the way of backwards compatibility, and that's part of the reason why FNC joins NBA Jam: On Fire Edition as the only traditional sports games from the last generation currently playable on XB1.
It's unclear whether the game will be made available through the EA Access subscription service, giving subscribers full rights to the game without having to buy it separately. There are many backwards compatible games in the Vault but for whatever reason NBA Jam is not one of them. It it were to be added to EA Access that could happen as soon as tomorrow, or it may be a months-long wait as was the case more recently with Skate 3.
Fight Night Champion delivered a central Story Mode that helped to inspire what has become a staple in the genre today as featured prominently in series like NBA 2K, Madden, and FIFA. The Fight Night series always had exceptional visuals and controls plus a decent roster of licensed fighters further supported by create-a-fighter and the ability to share creations. The Career Mode, online options, and presentation left a lot to be desired however.