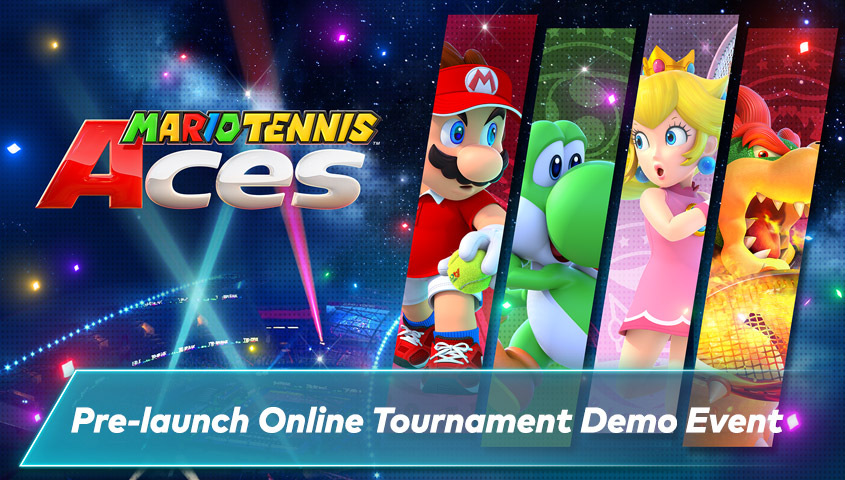 While both traditional tennis games this year have proven to be massive disappointments there is another nearing release that, while not attempting to be a simulation, is all but certain to deliver a complete product that is high in fun factor. Mario Tennis Aces for the Nintendo Switch is set to release on June 22 but a free demo out this weekend provides the first opportunity to spend time with the game in online battles.
The demo event has gone live and runs only through the weekend featuring the Online Tournament mode. Download the pre-launch Online Tournament demo from Nintendo eShop.
There is no restriction on how much it can be played and Mario, Yoshi, Princess Peach, and Bowser are available characters to choose from. Five others are unlockable in the demo by earning points that are distributed by winning matches: Waluigi, Toad, Spike, Rosalina, and Chain Chomp. A special classic outfit for Mario is being given out to those who play the demo that will transfer over to the full version of the game if purchased.
In addition to the Online Tournaments feature which makes up the entirety of the demo, Mario Tennis Aces will feature a single-player Adventure Mode, a motion-controlled Swing Mode, Free Play for local multiplayer, and a roster of over 15 characters.