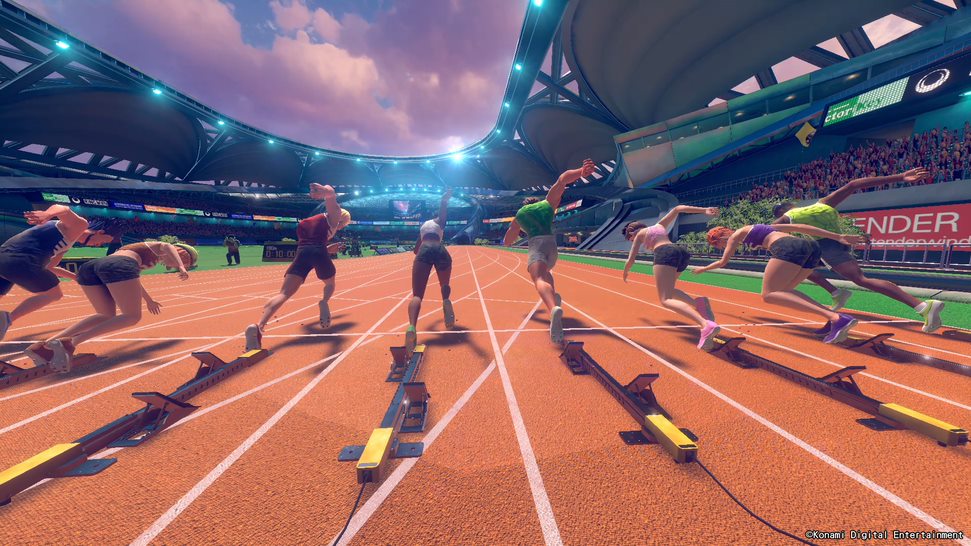 With the exception of Pro Evolution Soccer, Konami has largely abandoned the console space. Today though out of E3 the publisher announced a new game and it'll be coming to the Nintendo Switch which could use more sports offerings. The Switch currently has the likes of NBA 2K, FIFA, NBA Playgrounds and Golf Story but is missing some other major franchises.
The new game is called Hyper Sports R and is being framed as a simulation of various individual and team sports that include volleyball, swimming, and track and field. Details on the other sports and a release date will come down the line.
In HYPER SPORTS R, make your mark, get set, and go into full competition for athletic domination. HYPER SPORTS R adds a new dimension to the sports game genre by incorporating a mainline story campaign, unique characters, motion controls and a strong line-up of modern athletic events. HYPER SPORTS R is a game that everyone can play and have fun at home or on the go via the Nintendo Switch. Compete in a variety of individual and team sports, and train a team to take on rivals as you race for a spot at the top. Play with up to four friends in several gameplay modes that are sure to drive competition to a whole new level, and experience intuitive gameplay using motion or classic controls.