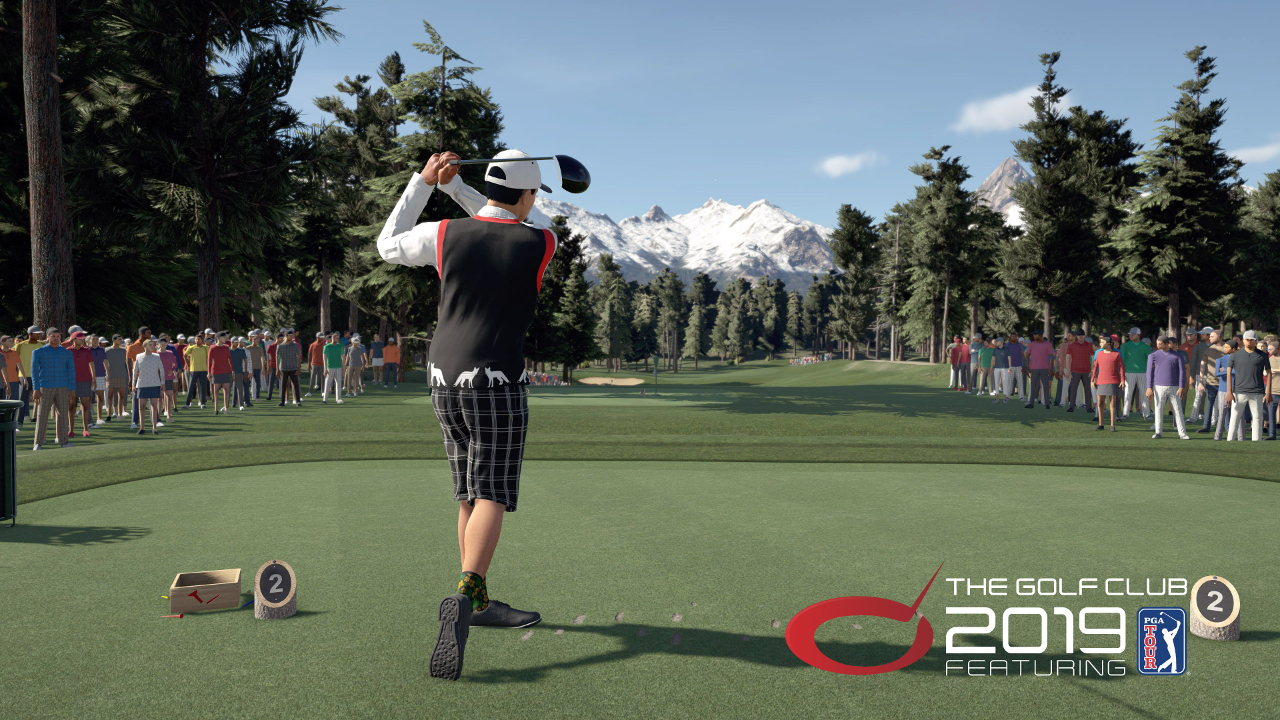 The Golf Club 2019 is now available to download digitally for $50 on Xbox One, PlayStation 4 and Steam for PC. Physical editions of the game are planned for this fall.
The third iteration in The Golf Club series comes just over a year after the release of the second. The big move was made by acquiring the PGA Tour license, taking The Golf Club from a franchise for hardcore fans of golf to one that could see its appeal widen to a much greater audience. 2K Sports has now taken on the role as publisher (joining recent addition NBA Playgrounds) and they are in place surely for expertise in how to increase sales and in order to generate digital revenue post-release. With that in mind it's of little surprise that virtual currency in fact makes its debut in The Golf Club 2019. 
"I'm immensely proud of all the hard work and passion that our team has put into making this game. It's truly been a labor of love, and I think that's reflected in the product," added Alan Bunker, CEO of HB Studios. "We couldn't be happier to align with 2K and the PGA TOUR to share our passion for golf and sports simulation gameplay with franchise enthusiasts and newcomers worldwide."
The Look
A fresh new look for a fresh new golfing experience. The Golf Club 2019 Featuring PGA TOUR along with a new name has adapted with a complete overhaul in the user experience for each available game mode.
Game Modes
Our fans have asked for it, and we have heard them. In response to popular community demand, Skins and Alt-Shot have been added in alongside all of The Golf Club's previous game modes.
♦Users can now compete in head to head or 3-4 player Skins matches, wagering points or by putting their virtual currency on the line.
♦Compete as a team with a friend in Alt-shot and prove you're the best out there. Games can be completed against other teams or against the course to try and post the best score.
♦An all-new deep and challenging single player PGA TOUR Career Mode. Work your way through the ranks to become the number one golf professional in the world.
Gameplay
The most authentic golf simulation experience just got deeper, more realistic and more fun. The Golf Club 2019 Featuring PGA TOUR is about a level playing field for everyone, endless single player fun and an online social experience competing with friends and rivals across the globe.
♦Club Sets see a return with new names and new tunings. There is a fine balance between each set and shot that can be attempted with an inviting learning progression between each setting.
♦The swing feedback sees a complete new look with well-defined and informative information about what is happening on each shot split up into three categories.
♦Ground effects take a leap forward with a new attention to the details between club and ball interaction with each surface from the tee to green and everything in-between.
♦Further improvements to the ball physics for added realism and accuracy.
♦Improvements to the crowd behavior system including seated spectators for added authenticity.
Character Editor
Our robust Character Editor has also received a massive update. A vast array of new customization options will allow The Golf Club players unprecedented opportunity to create highly realistic, fun, and dynamic golfers.
♦New club heads for the user to customize their golf bag loadout.
♦Along with outfits, users are now also able to adjust the height and weight of their avatars.
♦The character editor welcomes the addition of a new array of head and facial hair options along with many new outfits and clothing for you to fully customize your avatars look. (Including authentic branded apparel from Under Armour and other fantastic brands)
Course Designer
The award-winning Course Designer just got bigger and better! Design, build and share your courses online.
♦Redesigned user interface and controls to streamline the course building process on all platforms, bringing important tools and options to your fingertips.
♦We are continuing to expand on the objects available for building course environments including houses, skyscrapers, and more.
♦Additional tools including the option to auto fill closed splines when drawing bunkers, greens and fairways saving time from painting in those surfaces.
♦Integration of SpeedTree technology for the first time in The Golf Club game ensures even higher visual quality gameplay than before.
♦Design, build and share your courses online cross-platform using over 400 props.
Online and Solo Societies
Grow your members, upgrade your Clubhouse, run tournaments and earn virtual currency. Can you build and maintain the top Society in The Golf Club 2019 Featuring PGA TOUR?
♦Society Presidents can add Admins to their team to help maintain their societies.
♦Entry Requirements are a new addition to societies giving the President and Admins the ability to set specific criteria for each event beyond handicap and entry fees. Event entries can now be determined by results from a previous event, standings in the leaderboard and more.
♦Alternate events can be setup for users who do not qualify for a specific event that has been setup or to allow an alternative option on a given day.
Online Matchmaking and Private Sessions
More tools to empower players and help streamline their playing preferences.
♦Online Matchmaking brings a new streamlined experience to The Golf Club franchise for competitive play. Compete on any of the approved and official courses in a round of Head to Head Match Play, 2-4 player Stroke Play, Alt-shot or Fourball Team Play, or put your virtual currency on the line in wager matches featuring Skins. (PSPlus and Xbox Live are required for this feature)
♦Private Matches allow the player the full benefits of Matchmaking with the control over who is invited to play, the course played, round format used and additional conditions for each match. (PSPlus and Xbox Live are required for this feature)