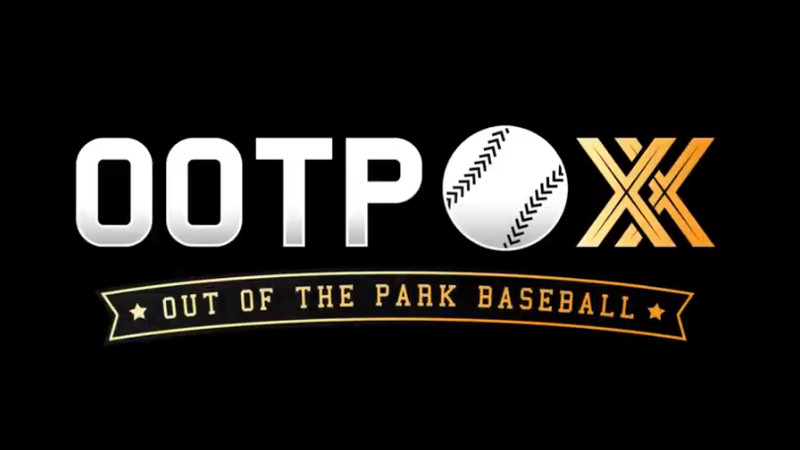 The gold standard of sports management sims will reach its 20th edition when it releases next month. Out of the Park Baseball XX has now officially been announced with a date of March 22, however those that pre-order not only will receive a 10% discount but also get to start playing earlier on March 18.
Out of the Park Baseball XX will introduce new integrated live services, a supercharged 3D in-game experience, modern baseball strategies, Perfect Team 2.0, and much more. 
♦For the first time ever – integrated live services all season long! Start a new MLB game any day during the regular season and Postseason with up-to-date rosters, standings, stats and player ratings, or to update player ratings in your current game based on their current performances.
♦All new motion-capture-powered 3D animations, driving a supercharged in-game experience
♦Ultra-modern baseball strategies, including 'openers' and 'followers' as today's game continues to evolve – plus advanced in-game smarts to counteract these moves!
♦Improved AI for trades, scouting, contracts, roster-building, and player evaluation
♦Upgraded prospect and minor league ratings, thanks to the biggest and most hands-on roster evaluation team yet!
♦2019 roster sets with all Opening Day MLB rosters, as well as the complete minor league system from Triple-A to rookie leagues as well as the Arizona Fall League. All major league (and over thousand minor league) player ratings based on popular ZiPS player projection system.
♦12 international leagues, as well as several independent minor leagues in the US and internationally, with accurate rosters
♦Perfect Team mode 2.0, the next generation of the wildly popular online competitive mode – including all-new tournaments, hundreds of more cards, collection missions, upgraded auction house, additional league levels, and new content release every week all year long!
♦Many more improvements, all built upon the incredibly deep award-winning Out of the Park Baseball engine that has accurately simulated the World Series winner the past two seasons on MLB Network and produced deep simulations for FiveThirtyEight.com!
♦Plus! This summer, Out of the Park Developments will unveil our exciting new mobile app OOTP Go, a completely revamped on-the-go experience that allows you to enjoy OOTP and Perfect Team mode anywhere, anytime!