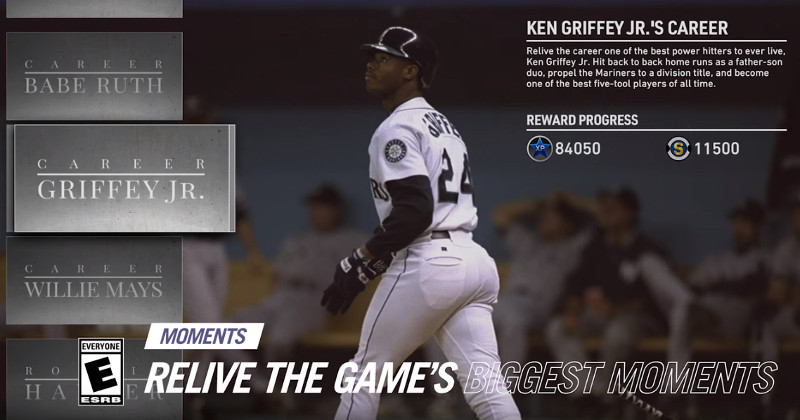 This week Diamond Dynasty is the focus of promotional efforts for MLB The Show 19, and that began with details on the new Moments mode being introduced into Diamond Dynasty. While recreating "moments" from the history of sport is nothing new to the genre, and additionally there are some elements crucial to being immersive that are lacking here, the new objectives should prove to be a value-add for Diamond Dynasty. 
Moments will be fully integrated as you progress throughout DD in MLB The Show 19. You'll take a squad of your favorite players into Moments and compete against legends and modern day superstars. There are so many different types of DD moments that we're excited to explore with fans. We're committed to keeping Moments fresh throughout the year and adapting content based on the aspects people enjoy most. Get prepared to build squads based on certain criteria, come through in clutch Moments, and earn new players to add to your collection. With Moments, gone are the days of having to unlock a player before you get to play with him.

In Storyline Moments, journey through the past and present with a mix of player-lock and team gameplay. In Fantasy moments, you can answer Baseball's biggest questions. But be careful what you wish for — not only will you get to play as these Legend teams and scenarios, you'll face off against them.