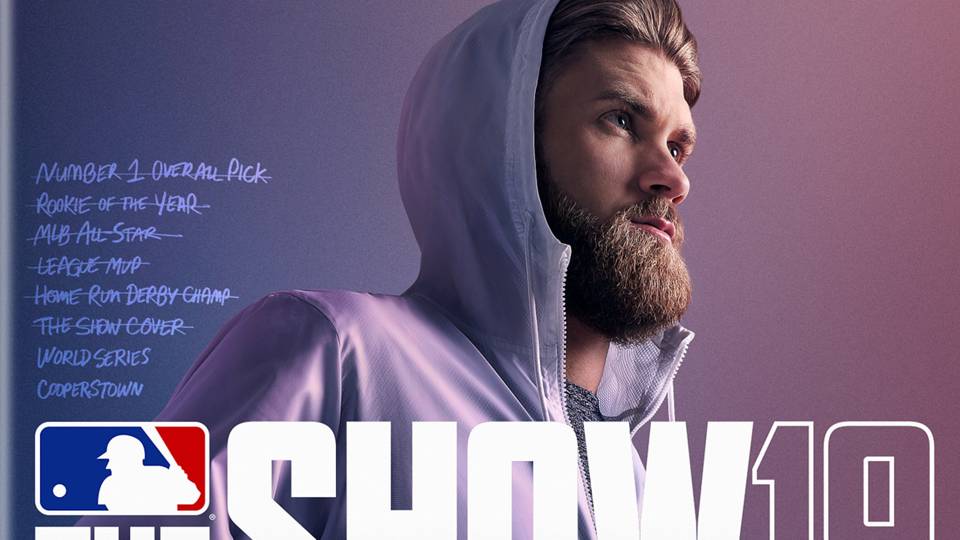 MLB The Show 19 has received a handful of patches that were put out to quickly address issues with the game identified following its launch in late March. Yet another update has gone live and it tackles more areas of concern and takes into account for the first time some consumer feedback about how the game is playing.
Some critical changes are being made to fielding and hitting while for the first time the framerate problems being experienced by many have been acknowledged.
GAMEPLAY
♦Diamond fielders will no longer make errors on routine ground balls. (They can still make errors, just not on the routine set up low catches).
♦Fixed an issue with player behavior near walls that was preventing fielders from branching to catch animations.
♦Identified and addressed an issue where an incorrect difficulty level was set in player lock Moments.
♦Fixed an issue where the catcher would not react to a steal from 3rd to home, if the batter attempted and missed a bunt with the bases loaded.
♦Adjustments made to fielder urgency on knee-down throws to 1st.
♦The matchmaking window now does not include rating mod, allowing users to control whether they match within the divisions / difficulty windows they prefer.
♦Fixed an issue where middle infielders in an extreme shift were not fielding batted balls they should have.
♦Slightly reduced timing window for hitting, which increases the frequency of strikeouts and late counts.
♦Further reduced timing window for pitchers when hitting.
♦In Diamond Dynasty games, the guaranteed line drive region is slightly reduced to account for the higher caliber teams in this mode.
♦Sac bunts and drag bunts are slightly easier to put into play.
♦Moments with multiple game series will now reset correctly after the first failure.
♦Players will no longer clip through the stadium walls when attempting to rob a foul ball.
♦Fixed an issue where incorrect XP bonuses were applied to users who quit games online.
♦Fixed an issue where program stars where not being awarded when the winning user would exit a game.
♦Fixed an issue where the catcher would throw to the pitcher instead of running and tagging the runner himself after a wild pitch.
♦Moments will no longer overwrite User Settings (Hot/cold zones, strike zone, etc…)
FRANCHISE
♦Fixed a soft lock in Franchise (and MtO) when pinch hitting for the DH, followed by a pinch hitting for the pitcher.
♦The "AUTO" switch in the Franchise TRADES menu now works.
♦Fixed an issue within Franchise where Player-Lock would deactivate with Critical Situations set to on.
♦Fixed a soft lock that would happen after rapidly entering Quick Manage from the Launchpad in Franchise mode.
ROAD TO THE SHOW
♦Dynamic Difficulty now progresses faster during RTTS hitting and relief pitching.
♦Fixed an issue where user would not see a failed boss battle notification in RTTS.
♦Changes and corrections to several challenges in RTTS.
MISCELLANEOUS
♦Addressed an issue that caused framerate slowdown in certain MLB stadiums.
♦Fixed an issue where users would get stuck in the pre-game lineup screen.
♦Stats will now track correctly on the Ranked Seasons landing page.
♦Corrections made to the Handbook regarding information on Free Agency within Franchise mode.
♦Fixed an issue where incorrect player levels were displayed in Challenge of the Week.
♦Stance socks will now show when equipped as a visiting team.
♦The bat will no longer float in mid-air when certain players hit a no-doubt Home Run.
♦Various timing adjustments made in the frontend UI, to prevent soft locks or odd menu behaviors.
♦Adjusted various players batting stances and/or pitching deliveries. (Joey Gallo, Cliff Lee)
♦Drums from the crowd will now be heard in Progressive Field when runners are in scoring position for the home team.
♦Fix to the commentary in regards to home and away bullpens at Great American Ball Park.
♦Various other minor bug fixes and adjustments made throughout the game.
♦Typos and text sizing adjustments throughout the game.
♦You can now page backwards in the Playlist Editor within Sounds of the Show.
♦Updated panel players for several teams in the front end UI.
♦Changes to Marlins Park: Dugout roof colors, missing collision areas, outfield deck area colors, logo on top of deck area.
♦Added correct logos to the backstop at T-Mobile Park.
♦Users will no longer see their own XP level when viewing other Universal Profiles.
♦Starters and relievers now display their correct position within Play Now Live Rosters.
♦Bat Skins unlocked through Conquest rewards are now able to be equipped immediately on your created player/team.
♦Missions in the DD panel will now correctly reflect the amount of time remaining.