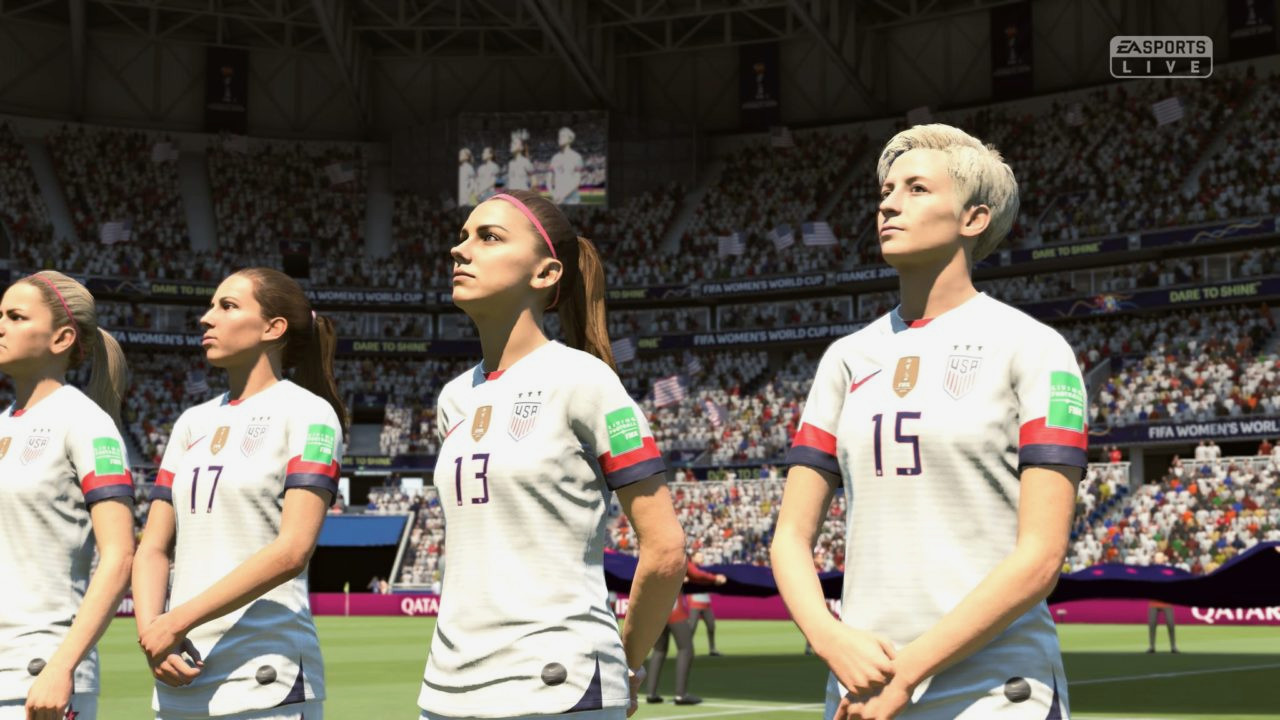 A free update available now in FIFA 19 has delivered the 2019 Women's World Cup to the game's Kick-Off Mode. 22 nations are available with authentic kits and crests, the official World Cup Final match ball, stadium dressing, ad boards, and matches played in France's Stade de Lyon.
While the teams are available in Kick-Off there is no actual group play or tournament available within FIFA 19. Instead it is limited to a single World Cup Final with special presentation that can be played on Xbox One, PlayStation 4, and PC. On Switch the teams have been added but there no unique presentation will be found for the match.
The national teams included are Argentina, Australia, Brazil (generic players), Cameroon, Canada, Chile (generic players), China, England, France, Germany, Jamaica, Japan, South Korea, Netherlands, New Zealand, Nigeria, Norway, Scotland, Spain, Sweden, Thailand, and USA. That means missing from the final 24 are Italy and South Africa.
The 2019 FIFA Women's World Cup hosted in France begins on June 7 and comes to a close on July 7. Defending champion USA are the favorites to win with France expected as the primary challenger. Germany and England are seen as the only other threats to lift the trophy.