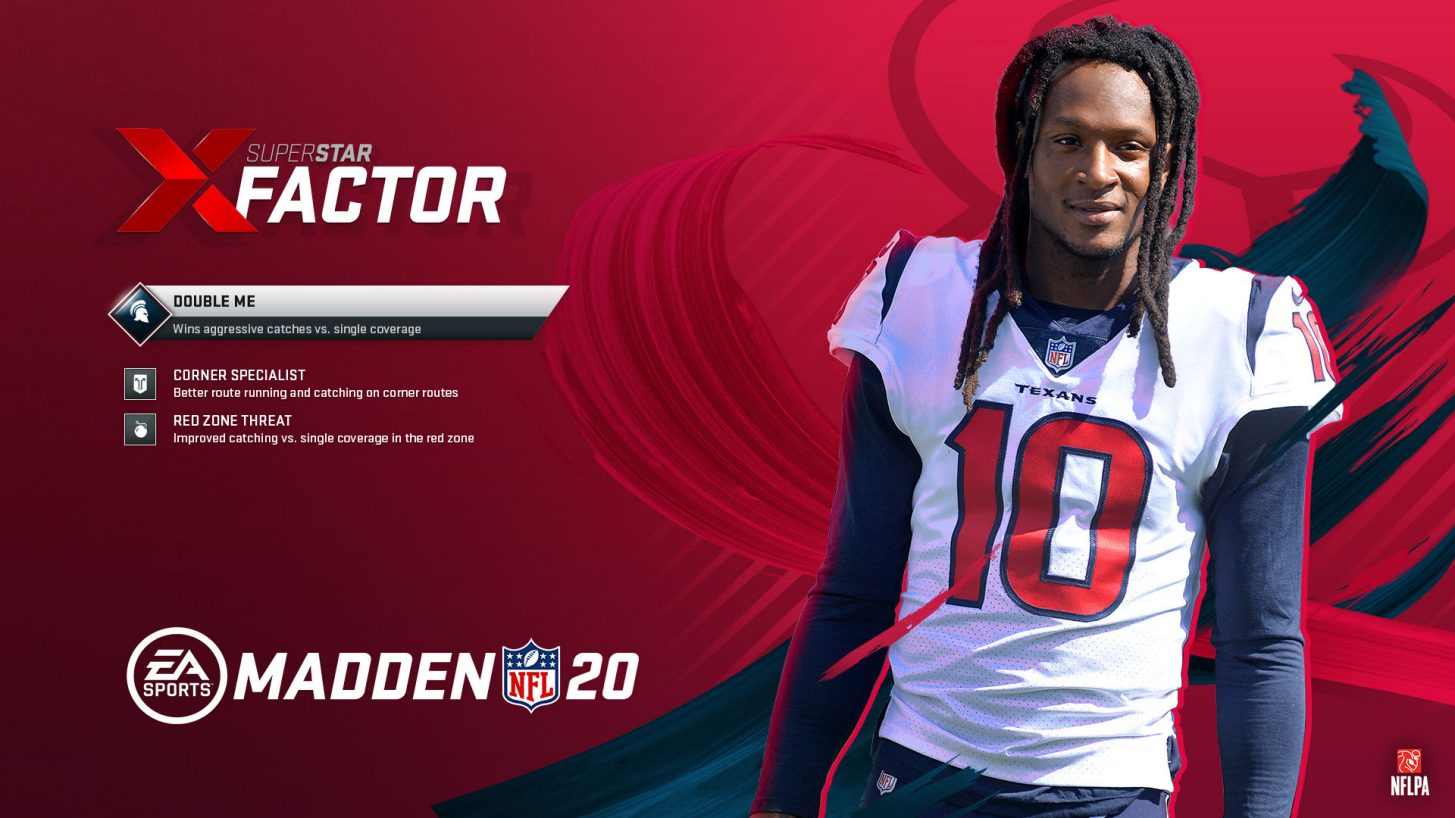 Of the four players to be rated 99 Overall in Madden NFL 20 only one is new to the group. DeAndre Hopkins has received an upgrade from the 97 Overall he finished with last season to become the only offensive player rated 99 in the game at launch. With the move he overtook two other receivers who were rated higher than him heading into the offseason.
Hopkins rise is the only surprise from the reveal of 99 Overall players. Antonio Brown had been rated 99 and Julio Jones was also above Hopkins at 98.
Hopkins ranks #1 in Catching, Spectacular Catch, Catch in Traffic, Jumping, and Release with a 99 in all those attribute categories.
The others rated 99 Overall are all carryovers from where they finished in Madden NFL 19. Aaron Donald, Bobby Wagner, and Khalil Mack have predictably remained in the 99 Club.
The other interesting aspect of the reveals come with the players' respective X-Factor abilities with all four obviously getting the Superstar treatment. When in the 'zone' Hopkins wins aggressive catches against single coverage. Donald can place pressure on the QB even while still engaged in a block. Wagner gets tighter coverage and a higher chance of picking off a pass on contested catches. Mack's pass rush leads to quicker block shedding.