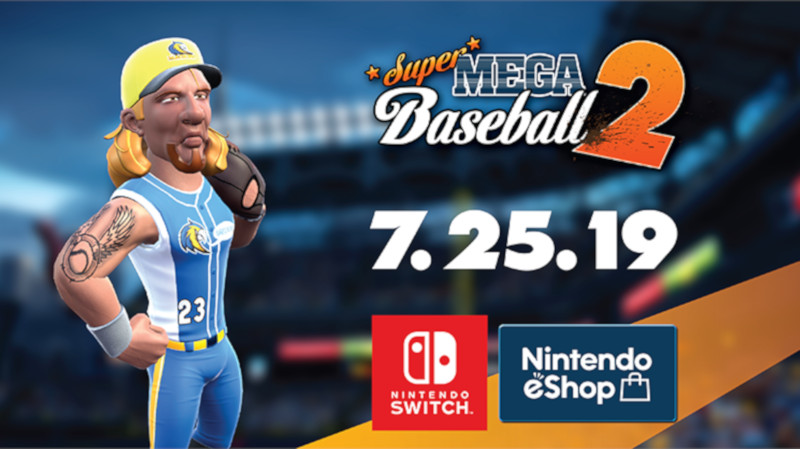 One of last year's best sports games is finally set to reach the Nintendo Switch. Super Mega Baseball 2 will release on July 25 in what's being called the Ultimate Edition which packs in all downloadable content that has since been offered at a price of $30.
Super Mega Baseball has long seemed a perfect fit for the Switch since the original debuted back in 2014. This release will include online play with cooperative season play and competitive cross-platform matchmaking via the game's Pennant Race mode, 60fps gameplay in both docked and handheld modes, and single Joy-Con support.
The game has received several DLC packs that feature additional customization options and new ballparks and those will all come with the single purchase of the Ultimate Edition which will also be sold on Xbox One, PlayStation 4, and PC.