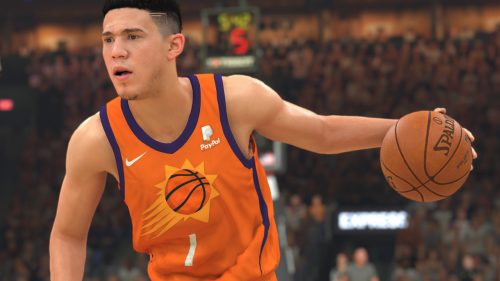 Since the deal began for Nike to provide the NBA jerseys back with the 2017-18 season there have been four primary sets for each team to choose from on a game-by-game basis: Association (white), Icon (team color), Statement (tying to the franchise's history), and City (representing a connection with the community).
Not all teams will change change the last two every year but some choose to do so. A number of them have been unveiling new Statement uniforms for the coming season and 2K Sports has been adding them to NBA 2K20.
Among the options newly available are those that belong to the Chicago Bulls, Dallas Mavericks, Brooklyn Nets, Charlotte Hornets, Orlando Magic, Phoenix Suns, and Oklahoma City Thunder. The Bucks had theirs revealed today and it could be as soon as tomorrow that those are introduced into 2K20. Other teams have announced reveal dates that extend into November so more will be trickling in over the coming weeks.
In addition to those uniforms the Philadelphia 76ers, Utah Jazz, Houston Rockets, Sacramento Kings, Portland Trail Blazers, Memphis Grizzlies, Golden State Warriors and Cleveland Cavaliers earlier received throwback-inspired 'Classic" jerseys in the game. Those also feature the throwback court designs when worn at home. In yet another recent update the Nets' new gray court design made its debut in 2K20 after being revealed late last month.