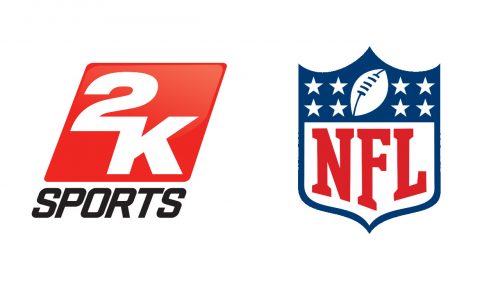 The NFL and 2K Sports have announced their first partnership since 2004 when their last one came to an end with NFL 2K5. Football is coming back to 2K but it won't be a return of that NFL 2K franchise. Instead they will be "non-simulation games" across multiple platforms with the first title releasing sometime in 2021. EA Sports continues to retain exclusive rights to produce simulation NFL games with Madden.
[Update] 2K has league licensing for non-sim games but do not have a deal at least at this time with the NFLPA. That means the games would have the real teams but not the real players unless they were to go the text-sim management game route.
Quantity and variety in sports gaming has been sorely needed so this could be a great shot-in-the-arm for the genre. The last licensed non-Madden football game was NFL Blitz in 2012 and NFL Street goes all the way back to 2006. 2K in the past really only explored non-sim in baseball. The BIGS and its 2009 sequel were fantastic but unfortunately didn't sell well enough to continue.
Arcade style games have largely gone extinct in the last 10+ years. Only a few pop up from time to time and those have largely been delivered by independent developers. The market hasn't really supported those type of games to the extent that a major publisher would be interested. Even a massive global property like the NBA has struggled to reach a decent audience with NBA 2K Playgrounds. The longtime interest for an NFL game from 2K will surely help initially but whether an arcade franchise can be successful in the long-term remains questionable.