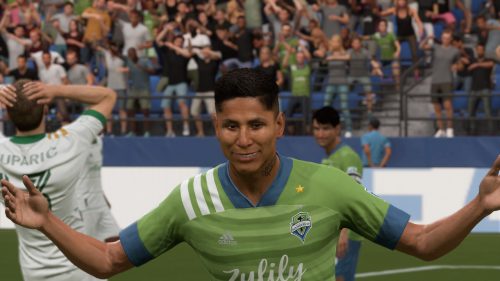 FIFA 21 has gone live a full day early with the next-gen version on PlayStation 5 and Xbox Series X. Unfortunately the process to download it for those who already own the PS4/Xbox One versions (and get the upgrade for free) isn't quite as simple as one would hope. After spending considerable time trying to figure out the process it worked by deleting the PS4 FIFA off my PS5 and reinstalling the game which is when the option to select the PS5 FIFA was provided.
It's also worth noting that even for those who don't own FIFA 21 already the 10 hour trial through Xbox Game Pass or EA Play on PS5 offers the opportunity to try it out.
The next-gen FIFA 21 features a number of technical enhancements, both visually and altering gameplay, but the feature set for the game remains largely unchanged. That was always the most reasonable expectation for both FIFA and Madden once EA announced the games would be given away as upgrades rather than sold as standalone new editions for full price.
FIFA 21 is currently available for $25 from Amazon (Xbox – PlayStation) though these are the physical copies requiring a disc drive on the new systems to be played. The digital sale is not as strong any longer at $36 on Xbox while PlayStation is back at original price.