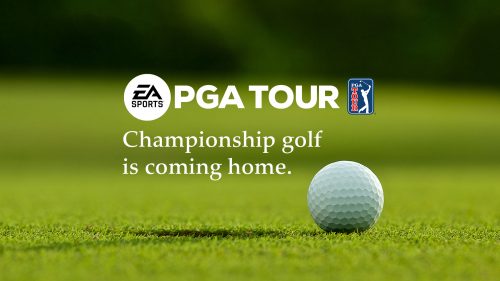 EA Sports today officially announced a new PGA Tour game is on the way however few details were provided beyond that. The most substantial of the limited information is that pros will be playable. That differentiates from now rival PGA Tour 2K which has built into its design that all golfers are equal and only equipment alters performance. That's why the latest game in that series wouldn't let you even see the pros play outside of near the greens through highlights let alone have them be controlled by users.
In EA Sports PGA TOUR, golf fans will be able to build their virtual career and experience the sights, sounds, and thrills of the PGA TOUR including THE PLAYERS Championship, FedExCup Playoffs and more unforgettable events. The game will also feature many of the world's most famous courses, where fans will have the option to play against and as some of the biggest names in professional golf.
The news comes as a surprise given how hard it is to imagine two sim golf titles successfully coexisting under the current market conditions even if they alternate release years. It comes on the heels of 2K Sports snagging exclusive rights to Tiger Woods and having established The Golf Club/PGA Tour 2K as a premier series for golf fans in recent years. EA has been absent since Rory McIlroy released in 2015.
Enthusiasm isn't exactly off the charts for this announcement. The official EA Sports PGA Tour Twitter account, with over 50K followers, has only managed 67 retweets and 360 likes after nearly 16 hours from when it was originally posted. The official EA Sports account with over 2 million followers comparatively has done even worse.