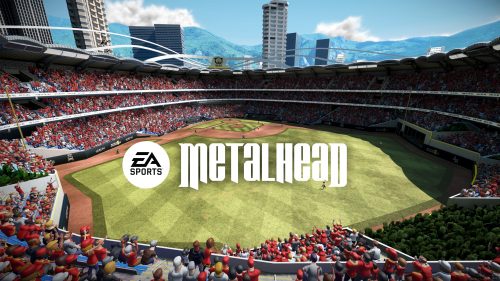 Electronic Arts today announced that they have acquired the studio behind Super Mega Baseball, which delivered some of the best sports games in the latter half of the last generation of consoles.
"We're all players of Super Mega Baseball, and we've long admired the work of the Metalhead team. It's a unique and beloved franchise among sports gamers – the balance and depth of gameplay, and the unique style of the content, makes it super fun to play with friends. We look forward to supporting and investing in the team so they can continue to build out more amazing games that delight sports fans around the world," said Cam Weber, EA SPORTS EVP and GM. "EA SPORTS continues to expand, and we're deeply excited to create more unique and interactive experiences that blur the lines between sports and entertainment."
There are two potential reasons why EA would look to bring in Metalhead and Super Mega Baseball. The most exciting in the short term is they have plans to apply the MLB license for the next release. This is the primary way in which SMB could grow and be accepted by the mainstream. It's hard to imagine an unlicensed game being released under the EA Sports brand.
The second is that EA acquired Metalhead for the talent. They may be assigned to develop different projects.
What's clear is that there is now a concerted effort to build back EA Sports to a level of relevance and respectability that few may even remember they once possessed. College football will be back in two years, golf is returning this year or next, Codemasters has been purchased to reach into racing with F1, and now baseball is on the way back.
The library of titles is expanding but if the efforts don't exceed those of Madden, FIFA, NHL and UFC then the widespread disappointment and frustration will not cease either. There isn't that concern with Super Mega Baseball, unless of course EA executives negatively influence the design of the game going forward.