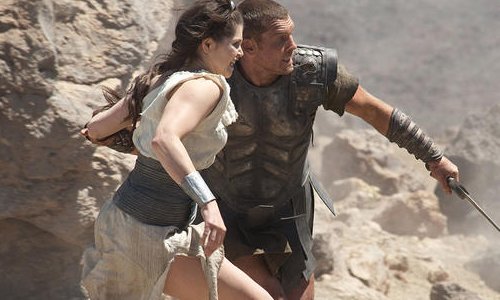 Three new movies hit the box office this weekend with Clash of the Titans expected to run away with the crown. The sequel Why Did I Get Married Too? and the novel adaptation The Last Song also have relatively strong weekends ahead.
With industry expectations in the $60-80 million range, Clash of the Titans is looking to continue the success of all the recent 3D offerings. However generally poor reviews are going to hurt its potential somewhat and the film is getting bashed for the poor 3D conversion. This could be the first time where audience backlash against the 3D revolution and costs associated will bear its head. Still, as a remake and a high impact action film the appeal is high. Look for Clash of the Titans to come in on the lower end of expectations with a $63 million weekend that includes the $4.2 million it made in late Thursday screenings.
Tyler Perry presents Why Did I Get Married Too? is the sequel to the hit back in 2007 which opened to $21.3 million. Tyler Perry films consistently open in the low 20's. It will be interesting to see how it performs as a sequel though it seems likely that much will change. The original was not well regarded, except in the staunch circle of Perry supporters. Now the sequel has not been screened for critics, which is a tactic used when a studio expects it will receive terrible reviews. Why Did I Get Married Too? could see an opening of about $23 million.
The big name in The Last Song is Miley Cyrus, but the driving force behind the film is being an adaptation of a Nicholas Sparks novel. Earlier this year Dear John opened with a surprising $30.5 million. That movie though had a military theme which really ended up providing a boost. Here with The Last Song it doesn't have as powerful of a formula, but does have the teen star. The poor reviews will not hurt it too much with the audience that is interested. The movie opened on Wednesday to a strong $5 million which indicates a weekend take of around $16 million for The Last Song.
Opening Predictions
Clash of the Titans: $63 million
Why Did I Get Married Too?: $23 million
The Last Song: $16 million