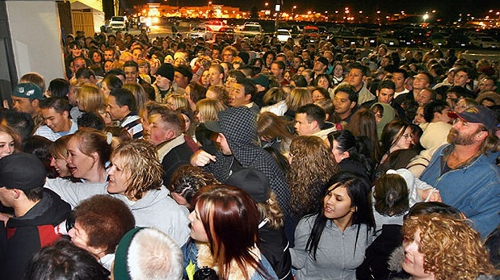 Here is a look at many of the deals available on Thanksgiving and Black Friday. There will be far more games and accessories on sale than what is found in this list as it only contains those advertised specifically in advance.
Lots of deals this year are not limited to one retailer but are being matched across many and online by Amazon. This post will be updated as new deals appear and expire. Check out another deals posting that has been put together on movies and television here. Make sure to follow Pastapadre on Twitter and like on Facebook for up-to-the-minute alerts.
Amazon
Lightning deals can pop up at any time and often run through supply in minutes. They'll be added here as relevant ones go live and and alerts sent out through social media.
Three months of Xbox Live Gold is going for $12.49. There's the black, blue, or white PS4 controllers for $40. Xbox One controllers for $40 as well. Also the Assassin's Creed Unity Xbox One Bundle for $330.
Widely advertised console deals like the $400 PS4 bundles (with Grand Theft Auto V and Last of Us Remastered) or (with Lego Batman 3 and Little Big Planet 3) will be available at some point soon are live now.
Only some lightning deals will be announced beforehand but a few get scheduled to go up. Friday's lineup is more of a mystery than Thursday's.
Expect to see Madden NFL 15, FIFA 15, and NBA 2K15 re-appear for $30. Others like NHL 15, NBA Live 15, WWE 2K15, and Pro Evolution Soccer 2015 are possibilities as well. MLB 14: The Show on PS4 is available for $20. NHL 15 for $35-40 but I'd suggest waiting for lower.