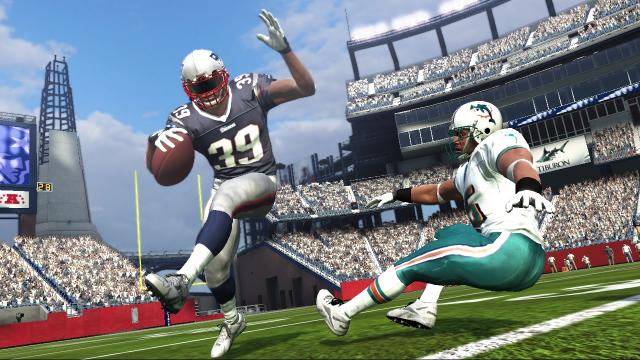 Jonathan Crankshaw, the man in charge of the rosters and ratings for all the EA Sports Tiburon studio titles including Madden 08, just took part in an interview over at MaddenPlanet.com. In it he touches on some of the procedures behind the process of coming up with the numbers that everyone loves to scrutinize.
The biggest mention that may interest those looking forward to 08's release was his response to the question of why there are only a handful of updates per season.
A lot of fans wonder why rosters can't be updated each week during the NFL season. Why does it take a while for updates to come out?

Generally the problem has been the time it takes to get the update ready and verified ready to be used by the public. It is better to be cautious when dealing with so many things that can go wrong with a game played by so many people. It is a lot of behind the scenes stuff that causes problems that the public is never aware of. So usually a safe amount of time is allotted to get the roster 100% ready to be used by the public. We are working on improving existing methods to expedite the time it takes to get an update ready. This year the plan is to have more than ever before, ideally every week or two.
This is great news since its been a common suggestion for years now to increase the number of roster updates during the season.
The question then becomes how detailed will these rosters be? Will players be removed if they're only expected to miss a game or two? Will ratings be adjusted based on performances each week?
I think most would be satisfied if the rosters were kept up to date, and the ratings were only adjusted quarterly through the season. Its too small a sample to adjust ratings based on a single game. When it comes to injuries probably the same would apply, if a player is expected to miss more than a couple weeks thats when they should be removed from the rosters.
The most important thing is that the releases remain on a consistent schedule. Simply knowing when to expect them would be an improvement over the way its been done the last few years.