With the announcement expected any time now over the course of the next two weeks, speculation continues to run rampant as to who will grace the cover of Madden NFL 08. Here is your chance to take your best guess and possibly win a Madden 07 faceplate for the Xbox 360. If there is more than one correct entry then the winner will be randomly selected from that pool of people.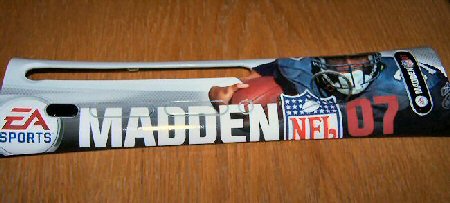 Use the Contact Padre page to send in the name of the player you think will be selected for the cover. Make sure to include a working email address as I will need to reply to the winner in order to arrange the shipping of the faceplate.
Entries will be accepted right up until the moment that the player chosen to be on the cover of Madden 08 is revealed. Good luck!