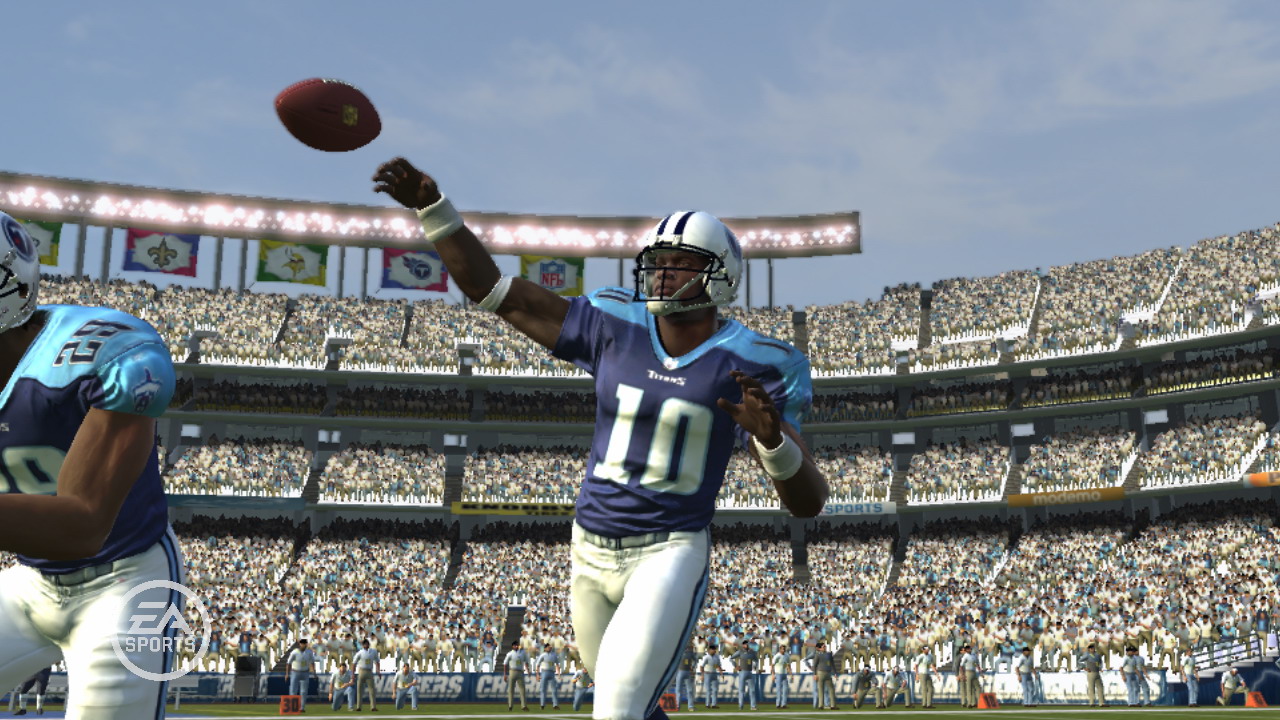 The first news on Madden 08 has surfaced via IGN and there are numerous details dished on the next release in EA Sports popular NFL licensed franchise. The initial information on the game is very gameplay-centric, which is a departure from the norm where new features or modes would generally be discussed instead.
Below is a recap of some of the main points of interest from the article.
"If it's in the game, it's in the game". Look for the addition of gang tackling, laterals, diving catches, shutdown corners, hurdling, and more.

Receivers can get hit in mid-air when attempting to make a catch.

Receivers will play more like their real-life counterparts do. Different types of receivers will have different strengths and weaknesses. Possession receivers will play differently than deep threats.

Hurdle button is back, but it is a risk/reward proposition.

Hitstick 2.0, mentioned in an earlier preview for NCAA Football 08, is also in Madden. Flick the stick up to go for a high tackle, down to go for a low tackle. Must be used strategically, as a small corner is going to have more success going low on a charging rusher than he would if attempting a high hit on him.

True gang tackling with seemingly endless possible outcomes and potential.

Offensive line play will now include double teams, stretch blocking, and reaching the second level. RBs can also continue their push and move lineman forward instead of running in place behind them.

Fatigue will play a much larger role in the game. Not only general fatigue, but conditions such as the weather will factor in. Certain teams will handle certain situations better than others. Weather being one example of a homefield advantage.

No more instantly getting back to the line of scrimmage by going no-huddle.

Player celebrations will have an on-the-field concentration and not the cut scenes which take away from the gaming experience.

Improvements to the animation system borrowed from NBA Street: Homecourt and FIFA. Players will move more realistically than ever before. Players won't get stuck in animations any more.

Re-writing defensive zone AI in order to help prevent against "money plays" and overly successful deep balls.

Matchups will play a more important role, ann example being a WR with a height advantage being able to utilize that edge on a fade route.

Owner mode and defensive hot routes return to the game.
It appears that EA has really taken a different approach to this year's version of Madden and it's a welcome change. The gameplay-centric news is exciting for the fans who crave a more realistic experience that represents what they see on the field throughout the NFL season.