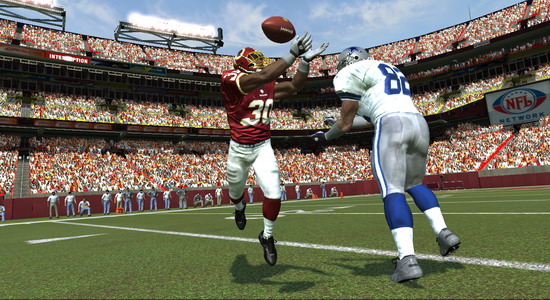 EA is introducing "weapons" in Madden 08 that individual players can have. Only the best players can achieve the status of having earned a weapon, and it is possible that a player can hold even more than just one. The Patriots have the most weapon players with 14.
This is a great way to differentiate superstar players, or those who are more skilled in particular areas, from others without just reflecting that it ratings points (which don't do enough on their own).
No longer will Michael Vick be more valuable in Madden than a Peyton Manning or Tom Brady. He won't have the smart quarterback or accurate quarterback weapons. It ends up that these weapons are a way to even things out so the game plays more like real life. That is something that everyone will be welcoming.
It also creates the opportunity for people to play to their strengths, with teams that have weapons more suited to their play style. Not only that, but in franchise mode now you'll be able to build teams around them and make better personel choices.
The weapon categories are listed below.
Cannon Arm
Hands
Spectacular Catch
Power Back
Press Coverage
Pass Blocker
Finesse Move Defensive Lineman
Route Running
Power Move Defensive Lineman
Possession Receiver
Shutdown Corner
Smart Quarterback
Stiff Arm Ball Carrier
Smart Safety
Speed
Smart Corner
Smart Linebacker
Big Foot Kicker
Accurate Kicker
Elusive Back
Big Hitter
Accurate Quarterback
Brick Wall Defender
Crushing Run Blocker