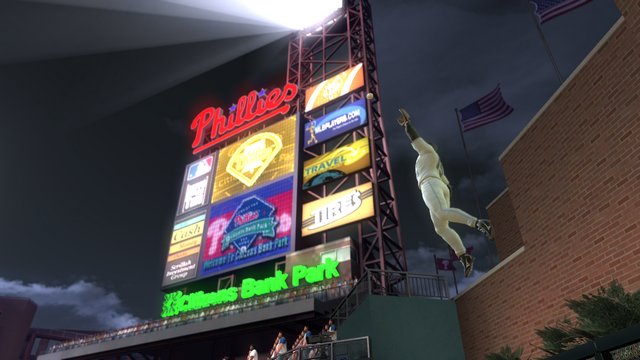 It has been a dry period for sports games since late February's releases of NBA Street: Homecourt and MLB 2K7. However we're nearing the end of that heading right towards the busiest time of the year. Here is what to expect in June.
---
Games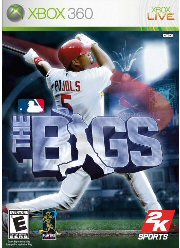 There is only one sports title coming out this month. Hitting stores on Tuesday June 26th is The Bigs from 2K Sports. The game will be released for the Xbox 360, PS3, Wii, PS2, and PSP.
2K is taking advantage of the MLB license in the same manner that EA Sports has with the NFL by branching out and creating new franchises that utilize the license they have purchased. The Bigs is an "arcade" style baseball game that stresses the moments of most excitement and impact in the sport.
The buzz on the game is extremely (to a somewhat surprising extent) positive.
Informational Links

Videos/Trailers (GameTrailers)

5/3 Press release announcing Albert Pujols as cover athlete (SportsGamer)

4/24 Press release revealing features of the game (SportsGamer)
---
What else to look forward to
There is sure to be a continued flow of details and media for EA Sports NCAA Football 08 and Madden NFL 08 titles. Much more will likely be made available for Nascar 08 and Tiger Woods 08 scheduled to come out in July and August respectively.
At some point 2K Sports is going to have to make their release date official for All-Pro Football 2K8, although as looked at here July 17th appears to be the educated guess we have to go on right now. One would think the official announcement will need to happen as soon as possible. Screenshots & videos, details on how the game works…really fans looking forward to the game are looking for anything at this point. Now if June comes and goes with little to nothing there will certainly be cause for worry. Meanwhile The Bigs will get more support throughout the month leading up to its release. There may also be the announcement of a cover athlete for NBA 2K8.
---
This certainly isn't the most exciting month in terms of releases. The Bigs looks like its shaping up to be a sleeper hit yet even that won't be out until the end of the month. However gearing up for the rush of big games set for July and August should either help to make time fly or make it feel like an eternity depending on the type of person you are.