The official website from EA Sports for NBA Live 08 has gone live. You can check it out by clicking here.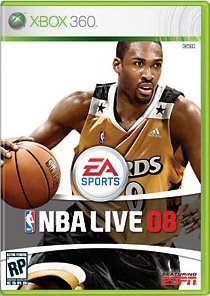 Currently on it you can find the news on Gilbert Arenas being selected for the cover as well as the his videos that came out from right around the same time. The producer blogs which have been released on IGN are there as well as the signup for the game's newsletter.
Also available are team wallpapers (a new team is added each day) and a countdown to the draft. The Madden website had the same material leading up to draft day screenshots. Hopefully that will be the case with NBA Live as well.