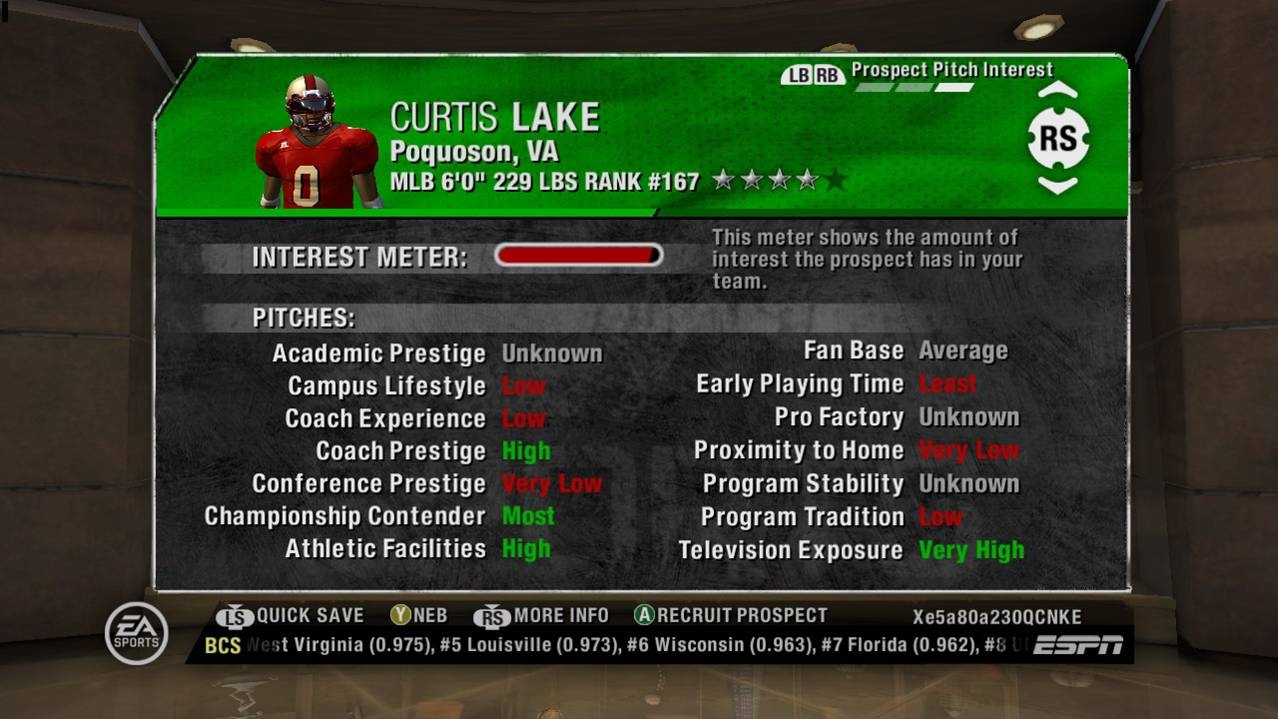 Gamespot has posted the first details coming out on NCAA Football 08's Dynasty mode. The first screens of the mode were released yesterday and can be viewed here.
Among the highlights:
-New way to search for specific prospects based on the parameters you enter in.

-The pitching process used to try and gain recruits is critical. There are different types of pitches available such as "find pitch" (to figure out what works), "hard sell pitch" (to push the issue), "sway" (try to convince) and "promise" (guarantee something for the player). The effectiveness of each will depend on the characteristics of the school and what is important to the individuals. Each one has their own priorities and will react based on them.

-Super sim feature allows you to skip past specific plays, possessions, or quarters.
You can read the full article by clicking here.