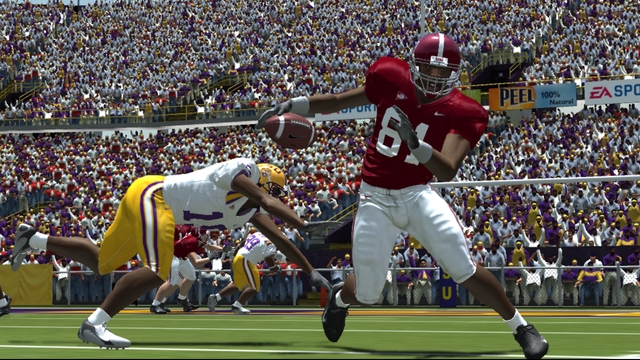 EA has released new videos for NCAA Football 08 that compare the game to the 07 version.
In total there are four new videos featuring a showcase of the differences in player models, DB AI, dynamic running, and AI awareness. There are also videos that display the new Hitstick 2.0 and gang tackling.
You can check them out in the video section of the official website. As soon as they are available to be embedded I will add them here.