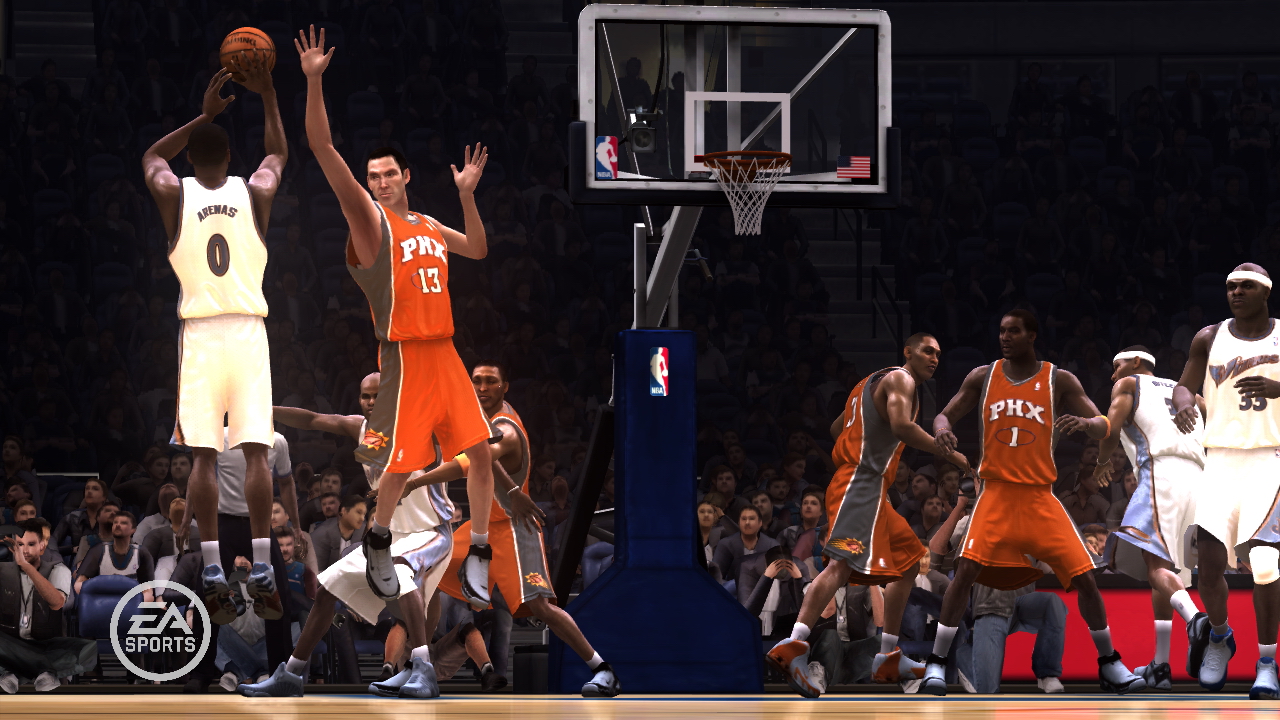 Up until now the hard line from EA regarding NBA Live 08 was how gameplay was the focus. That was going to be the selling point this year. It was only a matter of time though until we an idea of an actual theme for the game. It looks like we have that now, with "Go-To basketball".
IGN has written up the first look at four of the new features for the game that make up that "Go-To" experience. We saw the Go-To Moves video earlier today and that one is expanded upon. The others will be detailed over the next few weeks.
Signature Go-To Moves: Beyond last year's Signature Shots, Live 08 recreates the tried-and-true moves of the NBA's greatest players.
Quick-Strike Ball Handling: Freestyle moves are gone, replaced with a deeper system of dribble moves and defensive counters.
Own the Paint: The post game has been completely remade and turned into a shot/countershot battle for positioning where size truly does matter.
Hot Zones: The standard three shooting zones (close, medium, 3-pt) have been broken up further into left, center, and right sections. Bruce Bowen loves shooting treys from the corners, but put him at the top of the arc and he's likely to brick.
It is also mentioned that the Go-To moves aren't limited to various forms of shots. There are some players with Go-To passes or dunks.
Individuality is becoming a big part of sports titles as we move forward. Whether that be signature shots or weapon categories in Madden as just a couple examples, the companies are trying to produce an experience that replicates real-life. One of those factors is making each individual play like their real-life counterparts.
This could be a very interesting addition to this year's game. Improving the gameplay was obviously the overriding concern, and while that may take more than a year to get back to the level people expect at least they are on the way. The extras that are being added on top of it, such as the Go-To moves, should add an exciting element to it. These aren't flashy features that add little value to the game, and thats what should be most encouraging.