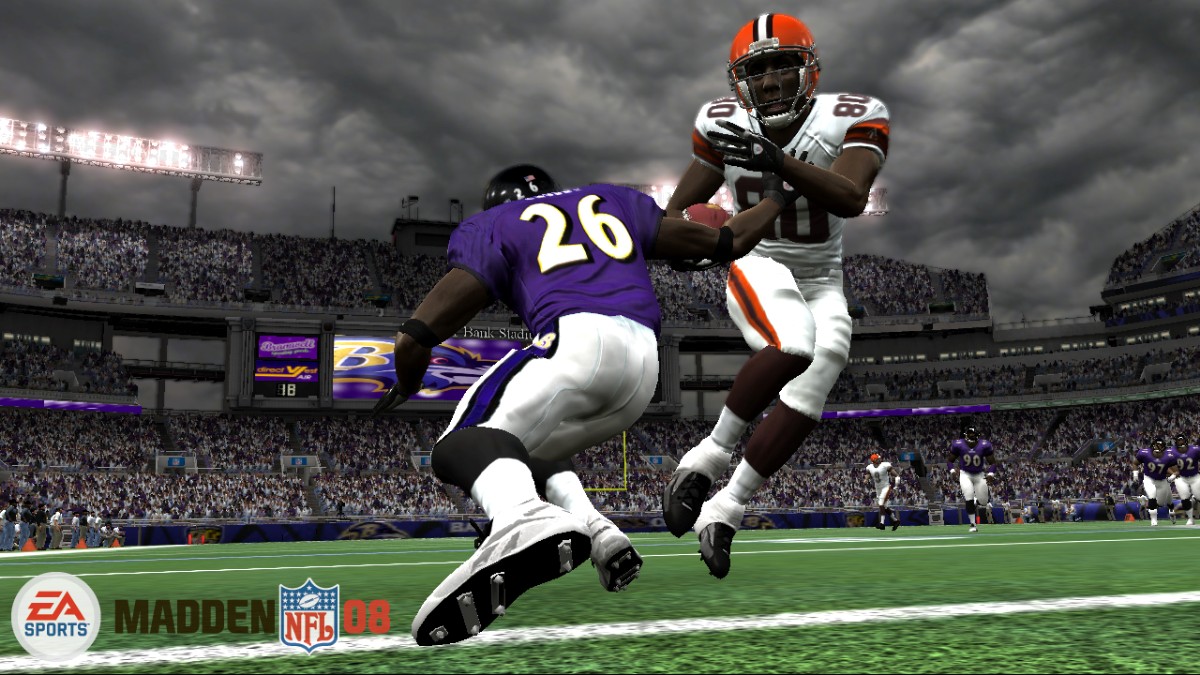 ESPN the Magazine has revealed all of the players in Madden 08 that have a 99 overall rating.
Peyton Manning (QB Colts), Champ Bailey (CB Broncos), Walter Jones (OT Seahawks), LaDainian Tomlinson (RB Chargers), Steve Smith (WR Panthers), Brian Urlacher (LB Bears), Steve Hutchinson (OG Vikings), Ed Reed (S Ravens), Troy Polamalu (S Steelers)
The only player in that group that stands out as questionable is probably Polamalu. He certainly was the one name I didn't expect to see in that list and someone like Adrian Wilson might be more deserving at safety. The only position not represented with a 99 (outside of specialty positions) is the defensive line. Julius Peppers or Jason Taylor would've made sense but must've just missed the cut, as well as DTs such as Marcus Stroud, Jamal Williams and Kevin Williams.
And really…shouldn't Tom Brady be a 99 also?