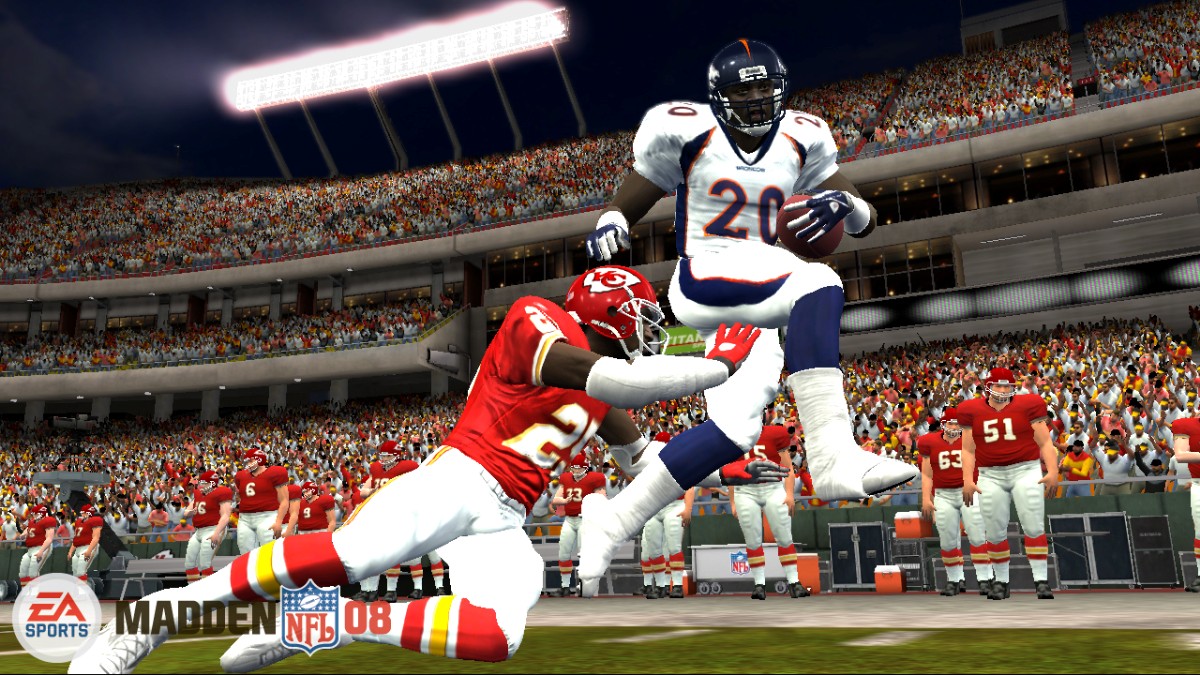 Along with revealing the list of the players with overall ratings of 99, ESPN the Magazine gave the first details on Owner Mode which is returning to Madden 08 this year on the PS3 and 360.
Some highlights:
Ability to relocate franchises

Create-a-Stadium

Full economics system (such as setting ticket prices)

Franchise editor (change team colors, logo, name)

Hire scouting agencies to learn more about players

There will be draft "busts" and "gems"
The possibility that a high draft pick could be a "bust" is probably the coolest addition. For too long a player's ability was simply based off where he started at and moving up or down marginally based on performance. There was never any risk involved. Even more in that a player's rating wouldn't drop like a rock if he wasn't performing up to expectations. The predictability made things rather boring. Adding in the element of "busts" or finding "steals" should make the draft a whole lot more exciting and development of players much more important.