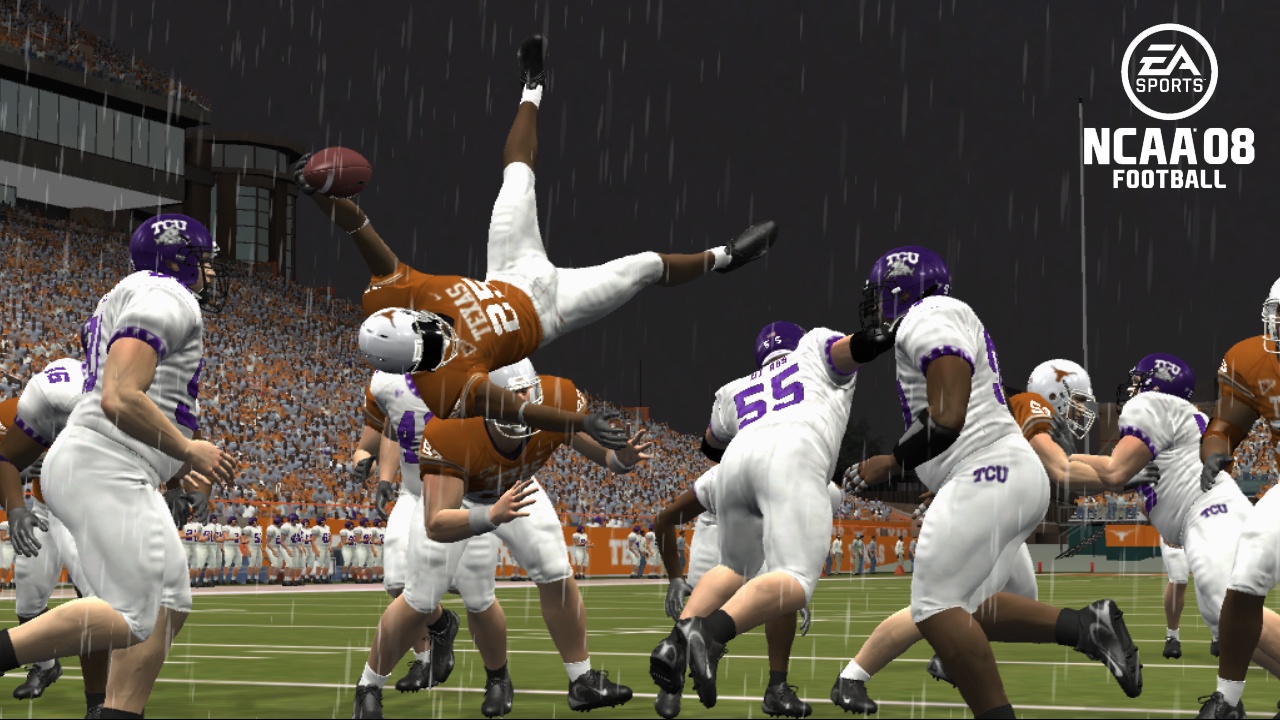 Earlier it was confirmed that a demo would be released on both the Xbox 360 and PS3 in early July. It now appears that it will be coming in conjunction with E3 which is being held next week.
Microsoft is "Bringing E3 Home" again this year, which includes game trailers, themes/gamer pictures and demos. NCAA Football 08 is among the games that are listed to have content released. Other sports titles such as Madden 08, Tiger Woods 08, and FIFA 08 are on the list, however it seems unlikely that their demos would be out this early. Although not included in that specific group, All-Pro Football 2K8 also has a demo expected to be out prior to its release, so next week would seem to fit for that as well.
With the Microsoft press conference taking place on Tuesday July 10th at 8:30pm PT, Wednesday may be the best bet for the demo to appear. It could show up at any time next week however as no specific date has been confirmed by EA.